No one seriously hurt as Amtrak train slices car in two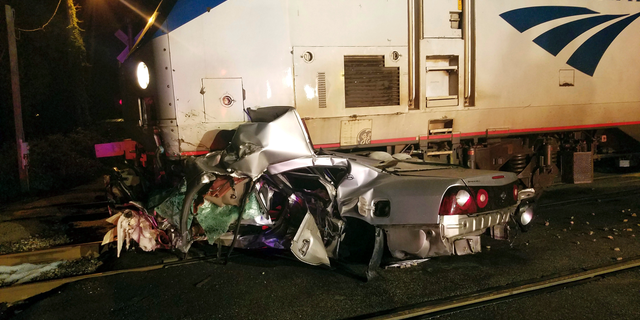 HARDEEVILLE, S.C. – Authorities in South Carolina say a beginning driver and her passenger got out just in time after she got stuck trying to turn around at a railroad crossing.
An Amtrak train carrying 400 passengers sliced the car in two and the wreckage caught fire as it was dragged down the tracks early Sunday morning.
No one was seriously injured, although one train passenger was hospitalized with an asthma attack.
The Island Packet of Hilton Head reports that the driver is in her twenties and faces misdemeanor charges of driving under the influence and violating a beginner's permit.
According to a statement from the City of Hardeeville, damage to the train will cost $100,000 to fix. The passenger in the car does not face charges.
___
Information from: The Island Packet, http://www.islandpacket.com