No injuries when French Quarter building facade falls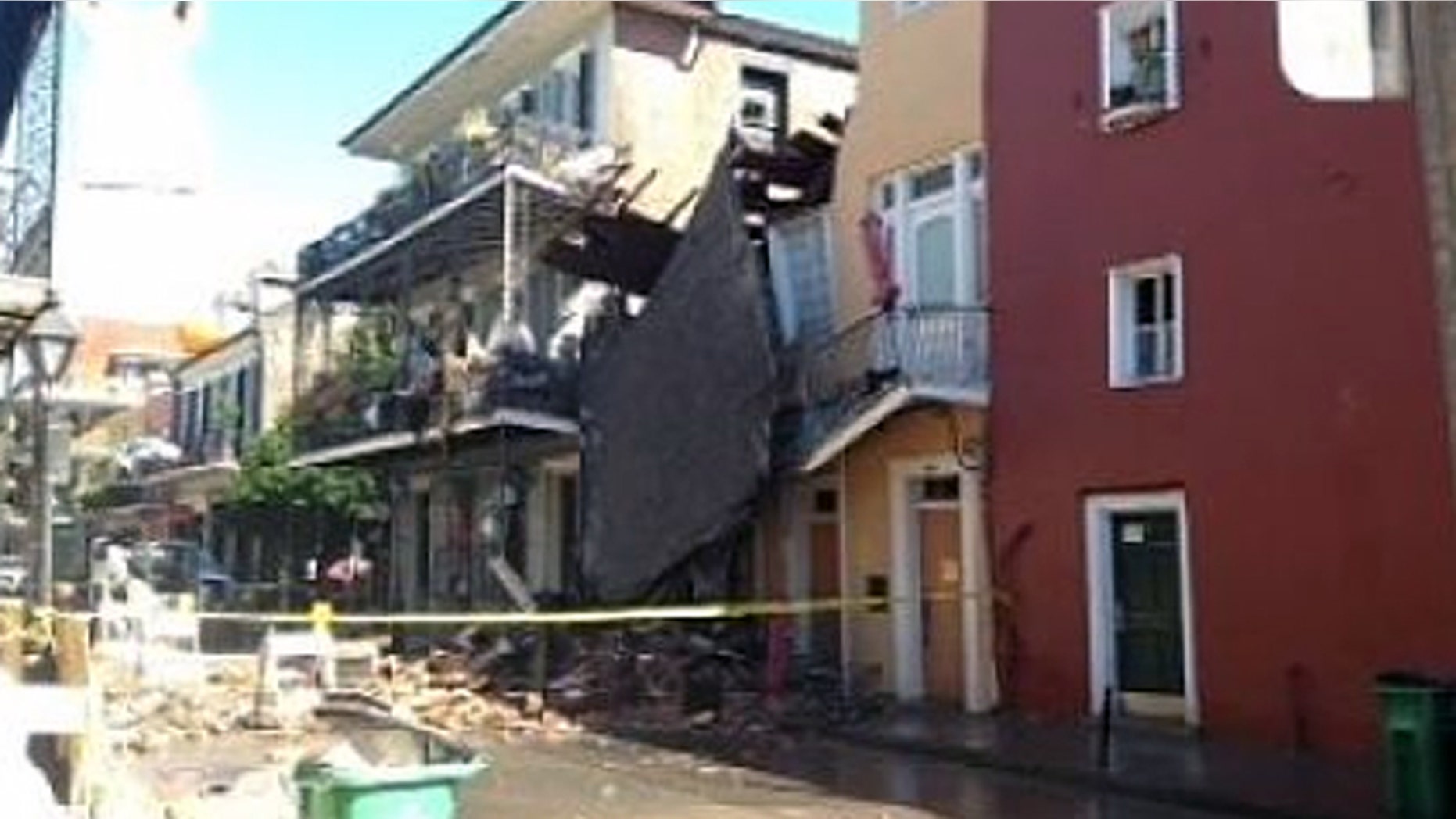 NEW ORLEANS – Crews in the French Quarter were working to clear away debris after an additional portion of a 200-year-old building collapsed on Wednesday.
Officials tell WDSU-TV no one was injured when part of the facade of the building at St. Ann and Royal streets gave way Tuesday afternoon, striking the balcony below and causing it to collapse to the street. Officials cordoned off the area to keep people away. More of the building fell on Wednesday.
City officials are working to determine why the structure collapsed. The street remained closed to tourists and local traffic.
According to city records, the building was built in 1810 and inspected by the Vieux Carre Commission.