No charges against second person in Houston college shooting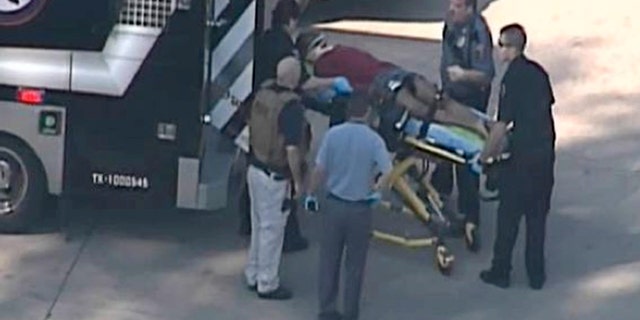 NEWYou can now listen to Fox News articles!
HOUSTON – Charges aren't expected to be filed against a 25-year-old man who was involved in an argument that escalated into gunfire at a Houston-area community college, officials said Wednesday.
The two men who were arguing and a bystander were shot in the Tuesday incident outside the library at the North Harris campus of Lone Star College.
Authorities early Wednesday charged 22-year-old Carlton Berry with two counts of aggravated assault with a deadly weapon. Court records did not list an attorney for Berry.
Harris County Sheriff's Office spokesman Thomas Gilliland said the 25-year-old, identified in court records as Jody Neal, did not have a weapon. Berry was the only person who shot a weapon during the incident, Gilliland said.
Gilliland said authorities are trying to figure out if the argument between Berry and Neal was an "ongoing altercation or if it stemmed from that day" and whether the two were students at the community college.
The sheriff's office was expected to discuss its ongoing investigation at a news conference later Wednesday.
Court records have identified the bystander who was shot as 69-year-old maintenance worker Bobby Cliburn. A woman who suffered a medical problem during the incident was hospitalized, along with the three injured men. Updates on their conditions were not immediately available.
Berry has a court hearing scheduled for Thursday but it might be delayed because of his medical condition, officials said. He is being treated at a medical wing for county inmates at LBJ General Hospital. He faces a total bond of $60,000.
The volley of gunshots around noon Tuesday at Lone Star College, located in north Houston, prompted a lockdown then evacuation of the campus. Students were allowed to return to campus and retrieve their vehicles later Tuesday. Classes at the campus resumed on Wednesday.