'No baby-mama drama': Killer's dating profile causes grief for victim's family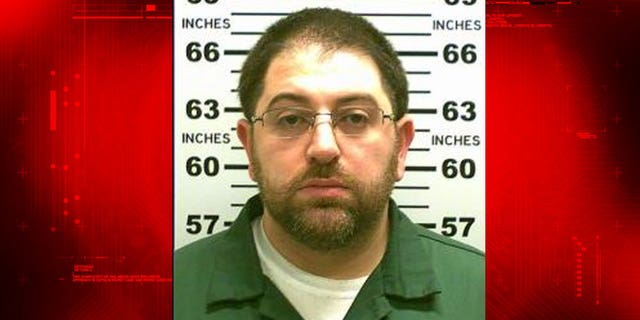 NEWYou can now listen to Fox News articles!
A man convicted of shoving his wife down the stairs and stabbing her to death four years ago is coming under fire from relatives of the woman he killed for a convict dating profile that highlights his status as single.
"I'm not married and I don't have any kids. No baby-mama drama here!" Jonathan Crupi writes in his convictpenpals.com profile.
Crupi, 34, was sentenced to 25 years in prison for the murder of Staten Island school teacher Simeonette Mapes in July 2012. He's due to be released in 2037 and claims he's innocent. Prosecutors said that after he killed Mapes, he left the scene and solicited a prostitute before returning to ransack his home in an attempt to make Mapes' death seem like a break-in gone wrong.
"He has 'no baby mama drama,'" Mapes' mother, Theresa Mapes, told NBC4. "It was just the way that he wrote that, it was like an attack on us. That's how I felt. It was an attack on this family. Like he hasn't enough."
Crupi's opens his comments by asking, "Hey ladies, are you awesome? Like I am?" He professes to be "a bit of a nerd, but that's cool now, right?" and notes that he likes "to dance and cook, but not together. That's messy lol!" Crupi makes sure to note that he's been told "I'm handsome, too lol."
"He took my world away," Theresa Mapes said. "He destroyed my world. He destroyed my life. He destroyed my family."
Crupi ends the profile saying anyone who contacts him "won't regret it," though relatives of Mapes – and the jury at his trial – may disagree.