NJ waitress in anti-gay tip flap loses job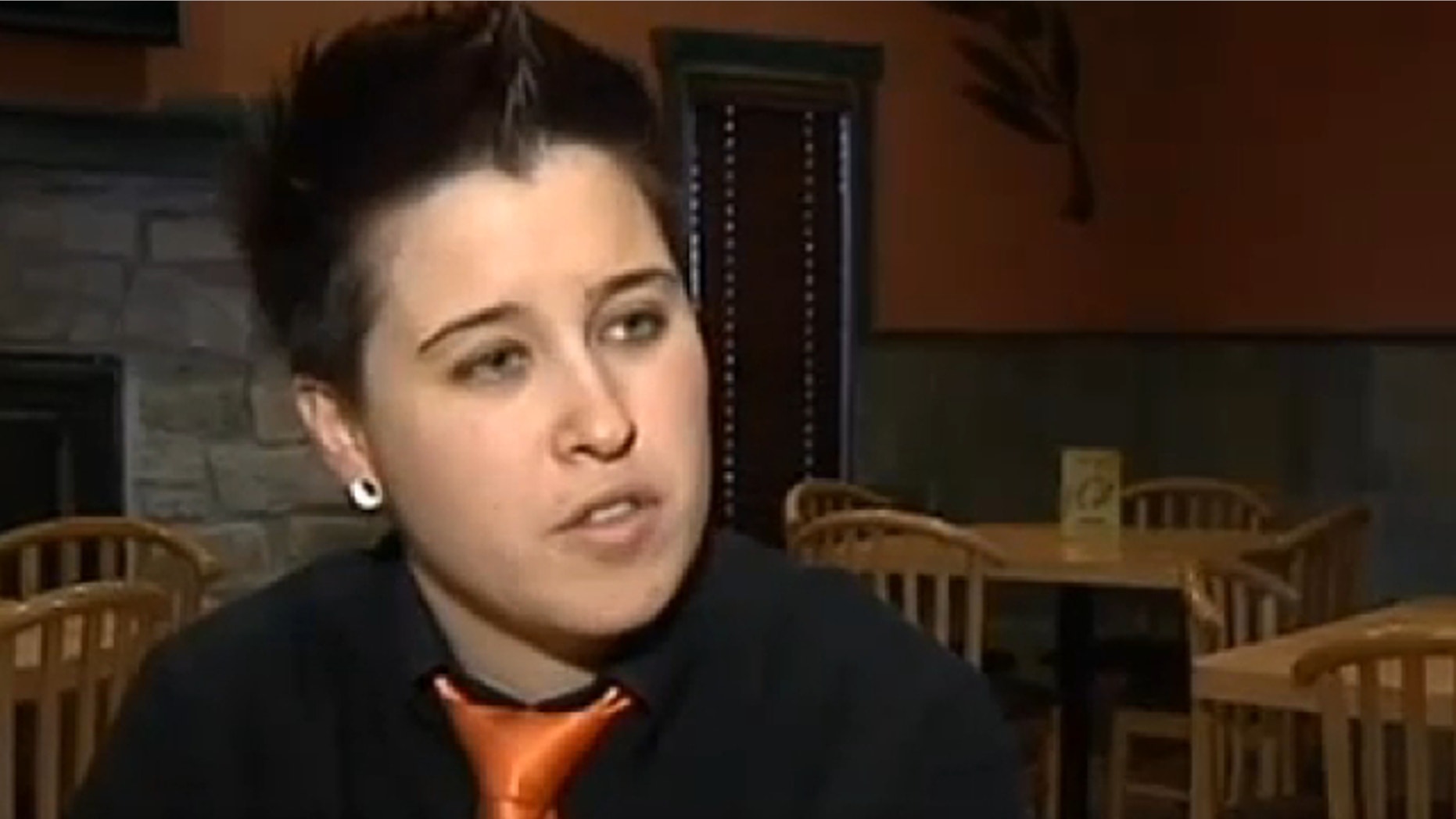 A New Jersey waitress who received thousands of dollars in gratuities after claiming she received a homophobic note in lieu of a tip has been let go by the restaurant at which she worked.
Dayna Morales, a 22-year-old former Marine, claimed last month that a family of four who racked up a $93.55 bill at the Gallop Asian Bistro in Branchburg, N.J., left her no tip, only a note saying they couldn't leave any extra cash for her service because they "do not agree with your lifestyle."
Morales quickly emailed the story to a gay advocacy website and later posted a photograph of the purported check on her Facebook page. The alleged incident made national headlines and resulted in thousands of dollars being donated to Morales, who said she would send all proceeds to the Wounded Warrior Project.
But Morales' credibility has come under heavy scrutiny since, and the family who allegedly stiffed her has disputed her story.
The restaurant announced on its Facebook page Saturday that it had conducted its own internal investigation, and although it was "inconclusive," the eatery said it had come to a mutual agreement with Morales that she no longer work there.
"In light of the investigation and recent events, both Ms. Morales and Gallop Asian Bistro have made a joint decision that Ms. Morales will no longer continue her employment at our restaurant," said the Facebook post, which did not specify the conditions under which she left. "We wish her well in the future."
The decision comes after NBCNewYork.com reported Friday that three people who sent money to a PayPal account set up in her name say their donations were refunded.
At least one man who sent cash to Morales at the restaurant told NBCNewYork.com he has not gotten the money back. Morales did not respond to requests for comment from the station.
Meanwhile, a representative of the Florida-based Wounded Warrior Project could not confirm Morales had made any donations as of Wednesday, Bridgewater Patch reported.
A representative for the nonprofit group that caters to veterans returning from overseas checked for donations by Morales' name and within the ZIP codes for Bridgewater, N.J., where she worked, and Bedminster, where Morales said she lives, and was unable to locate any correlating donations. The donations may have been made from a different ZIP code or by a third-party, the representative told the website.
The couple accused of leaving the note for Morales has since denied doing so, telling NBC 4 New York they did in fact leave an $18 tip on the $93 bill. The unidentified couple also provided the station a credit card statement that indicated the tip, according to the report.
NBC News has also reported that a Pentagon source said Morales was dismissed from the Marine Reserve Corps in May because she was not attending drills and that she was discharged under "less than honorable" conditions.
Several of Morales' acquaintances also since questioned her credibility. Kristina Calamusa, who described herself as a former friend of Morales, told The Daily Caller late last month that the waitress claimed to her that she was "blown up by a land mine overseas."
But, according to Calamusa, that story was false; Morales was never on active duty. The Journal News of White Plains, N.Y., has also quoted acquaintances of Morales who say she lied about her military service and that she suffered from brain cancer.