NJ hit-and-run driver rams into police officer helping disabled motorist: video
Patrolman Connor Boyle, 25, expected to make full recovery after hit-and-run near Robbinsville Township, New Jersey
A New Jersey police officer is recovering after a hit-and-run driver plowed into him while he was helping a motorist whose car broke down over the weekend, authorities said.
Connor Boyle, a 25-year-old patrolman with the Robbinsville Police Department, was outside his marked patrol car while speaking to the other driver on Rt. 130 Southbound near East Windsor when a 2020 Volkswagen Passat struck the officer, the department said.
Video shared by police shows Boyle telling the driver he would help push the driver's disabled vehicle into a nearby parking lot when the Passat can be seen striking the officer's patrol car before ramming into Boyle and the other driver's car.
The driver of the Passat drove away without helping the injured officer or reporting the crash, according to police.
TSA OFFICERS ATTACKED DURING SECURITY SCREENING AT PHOENIX AIRPORT: OFFICIAL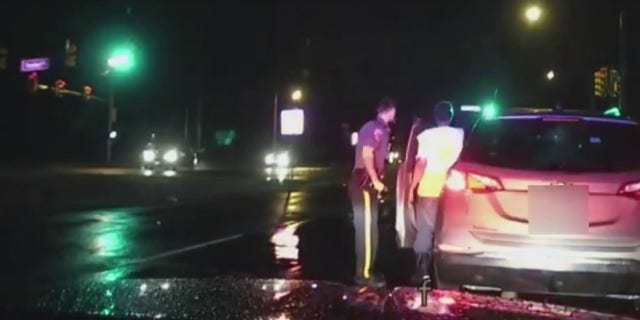 Boyle was able to radio for help, and responding paramedics rushed him to Capital Health Regional Medical Center.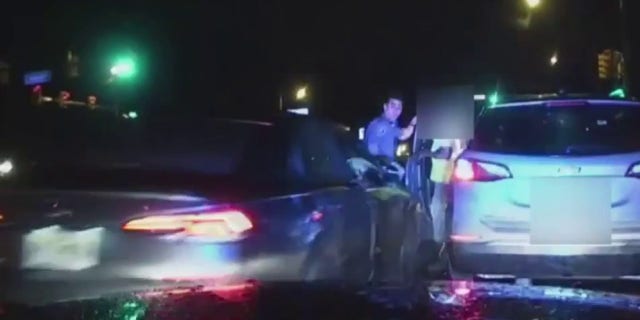 The patrolman suffered a broken leg, cuts on his face and a concussion, FOX5 New York reported.
Boyle was released from the hospital two days after the hit-and-run and sent home, where he is expected to make a full recovery, police said.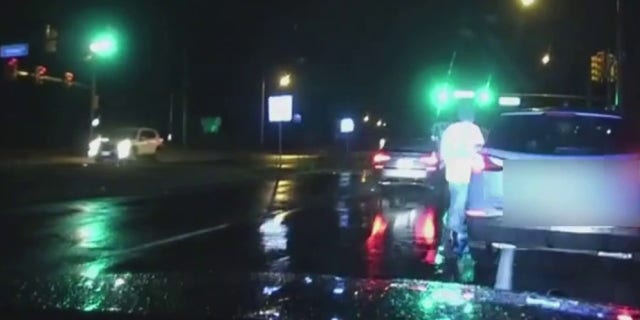 Officers later located the suspected hit-and-run driver at her home in East Windsor, New Jersey. Police identified the driver as 52-year-old Rachel Glatt.
ROAD RAGE SHOOTING CAPS GEORGIA SPRING BREAK CHAOS AT TYBEE ISLAND
Glatt faces numerous charges, including reckless driving, second-degree aggravated assault on a police officer and fourth-degree assault by auto.
Police urged drivers to follow the state's "Move Over Law," which requires drivers to slow down and move over one lane when law enforcement, emergency vehicles or other public assistance vehicles such as tow trucks are on the side of a road.
Following his recovery, Boyle will start a new position as a school resource officer at Pond Road Middle School, the department said.