NJ fire burns 300 acres; some residents allowed back into homes after being evacuated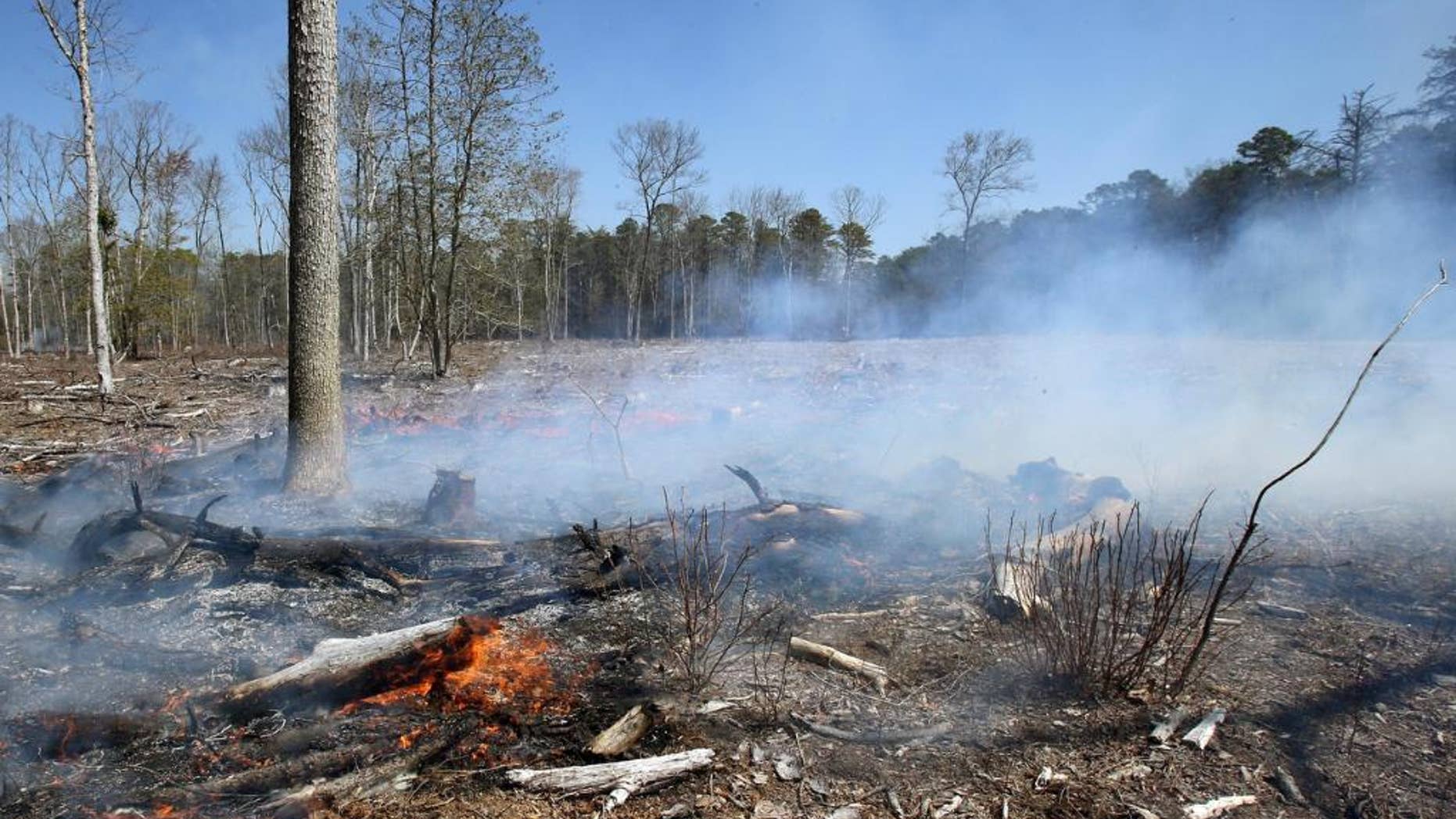 A large brush fire had burned more than 300 acres in central New Jersey, yet some residents are being allowed back into their homes after earlier evacuations.
Police in Berkeley Township say the fire is 30 percent contained, but that it has burned 307 acres by Thursday afternoon. Residents on some streets in Berkeley who had been evacuated are being told they can return to their homes.
Other residents are being told to expect smoke conditions into the night as the wind shifts.
The fire broke out in Berkeley Township, about 45 miles south of New York, near the Bayville border, a little before noon on Thursday.