Nightclub cancels Trayvon Martin promotion after outcry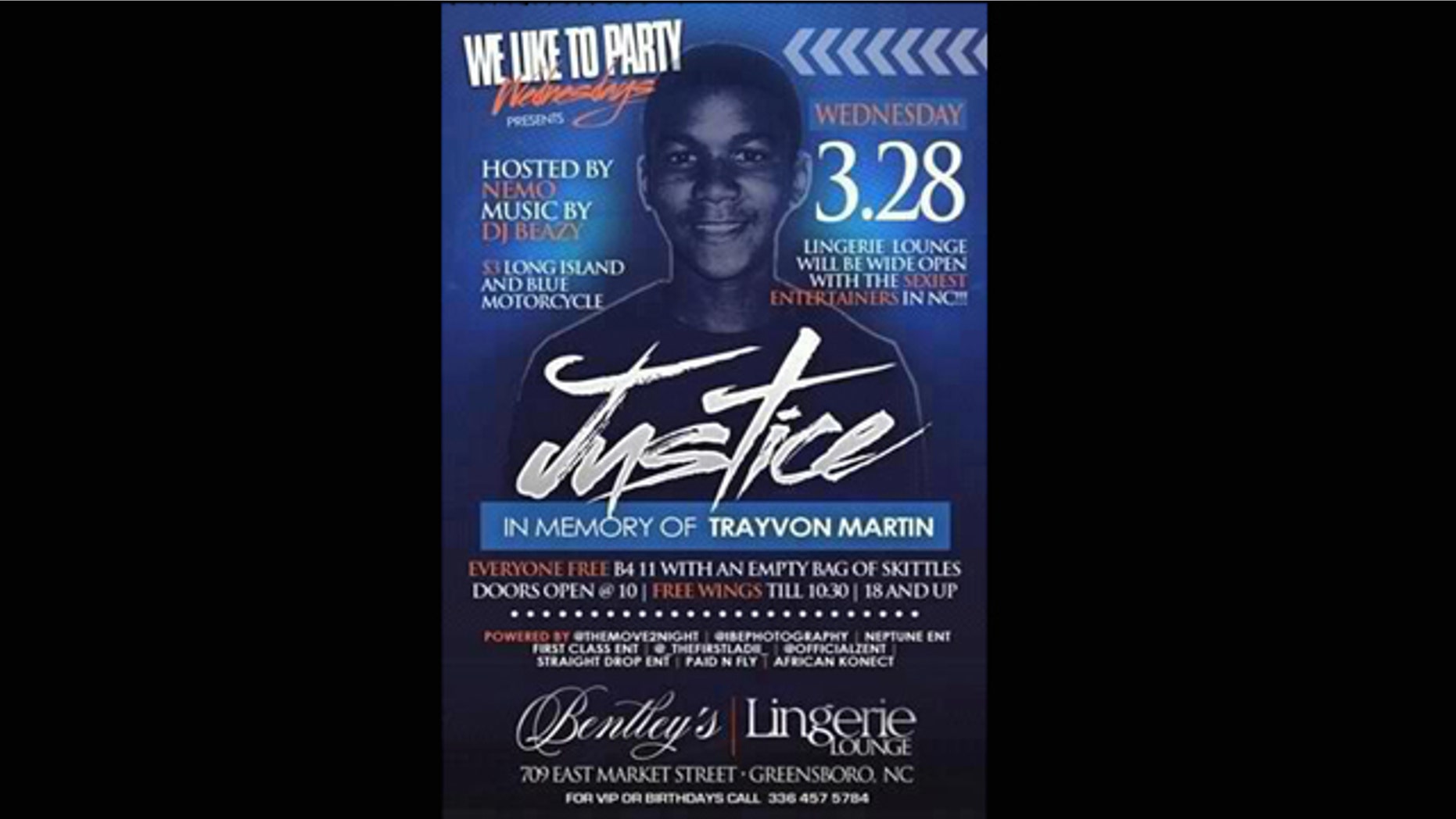 A North Carolina nightclub canceled an event meant to honor Trayvon Martin, after fliers for the event sparked public outrage.
The promotional fliers for Bentley's Restaurant & Lounge in Greensboro invited patrons to come support "Justice in Memory of Travon Martin," and offered free entry with an empty Skittles bag. Martin was carrying a bag of the candy when he was shot by a man on neighborhood watch patrol in Sanford, Fla., last month.
The event was reportedly canceled after local residents decried the flier and promoter The Move Tonight, Inc., would not say where the proceeds would go. Organizers wanted to send the money to the Martin family.