NH home of woman missing 35 years is eyed in new search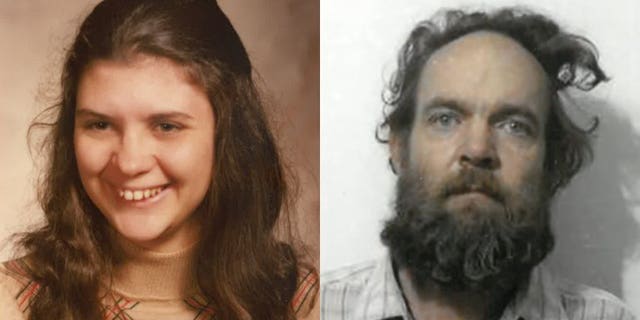 NEWYou can now listen to Fox News articles!
The home of a New Hampshire woman who vanished without a trace 35 years ago could hold clues into her disappearance, according to investigators who planned to search the property on Tuesday.
Police officers and FBI agents are set to comb through the home of Denise Beaudin, who disappeared after Thanksgiving in 1981.
The search, which could last several days, will take place on a section of Hayward Street in Manchester, FOX 25 Boston reported.
CRIMINAL INVESTIGATION LAUNCHED INTO WOMAN'S 1981 DISAPPEARANCE AFTER DAUGHTER FOUND
Beaudin's family last saw the 23-year-old after celebrating the holiday with her boyfriend, Robert "Bob" Evans, and her infant daughters, the state attorney general's office reported.
When relatives went to visit her home a few days later, the couple and baby were gone.
HUSBAND COVERED UP WIFE'S KILLING THROUGH FACEBOOK POSTS, POLICE SAY
Jeffery Strelzin, senior assistant attorney general and chief of the homicide unit, said the family did not contact police at the time because they believed the couple had left to avoid money troubles.
"It was a different time, you had no cellphones, no social media, so it was different," Strelzin said.
The case was reopened after investigators said they had new information and had been in touch with Beaudin's daughter.
"We know where she is, we've identified her, she's alive and well," Strelzin said of the daughter. "She doesn't want her identity released at this time, but she's OK."
He also said the investigators found the daughter "years later."
Evans, who was 37 at the time, is now 72, and authorities know where he is, Strelzin said. He declined to provide more information about Evans, or what led authorities to begin investigating.
Beaudin's name has been added to the National Crime Information Center's missing persons' database, which includes records of people missing under circumstances indicating they may be in physical danger or their disappearance may not have been voluntary.
Beaudin graduated from Goffstown High School in 1976 and later worked at General Cable and the Demers Nursing Home in Manchester.
The Associated Press contributed to this report.