Newtown gunman may have been motivated by Norway's mass killer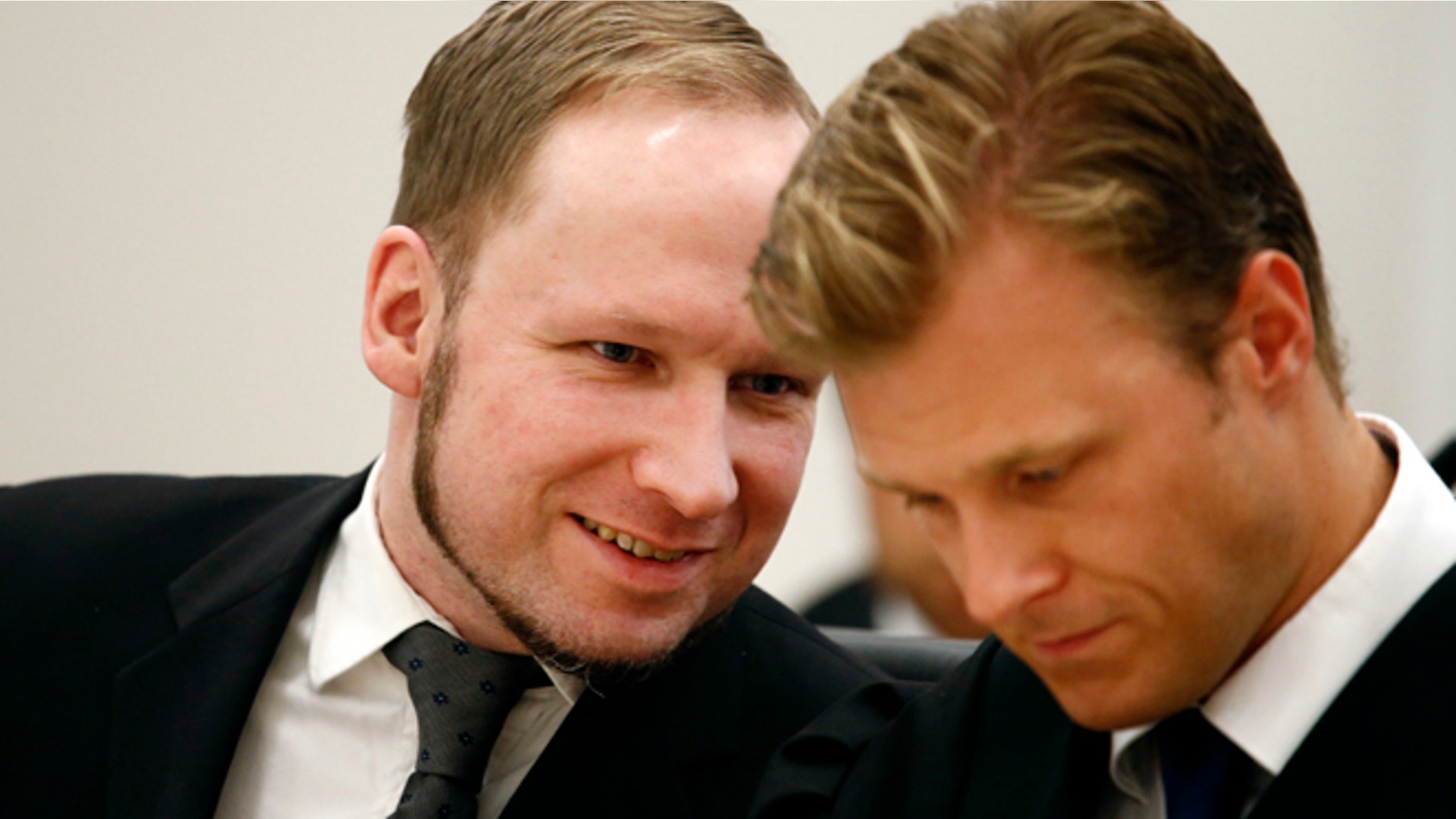 Law enforcement sources say the Newtown, Conn., gunman who killed more than two dozen people in December and sparked a nationwide gun debate was motivated in part by a desire to kill more people than Anders Breivik, who killed 77 people in Norway in 2011, CBS News reported.
The network reported that Adam Lanza selected Sandy Hook Elementary School due to two factors: it was an easy target with the 'largest cluster of people.'
FoxNews.com could not independently verify the report. But the report said the killing spree ended sooner than Lanza had intended. After exchanging brief gunfire with police, Lanza killed himself as police were moving in.
CBS issued an Editor's Note at the end of the report from a police official calling any statements about the shooter's intent mere speculation.
On Dec.14, Lanza killed 20 children and six adults at the Connecticut school. He also killed his mother before the rampage. Police have not publicly offered a motive.
Anders Breivik, for his part, is serving a 21-year sentence for killing 77 people in a bombing and shooting rampage in August 2011.
The 33-year-old confessed killer has said the attacks on August 22, 2011, were justified because his victims were traitors for embracing multiculturalism. The court found Breivik sane and handed him a 21-year sentence for terrorism and premeditated murder, that can be extended for as long as he is considered a danger to society.
Click for more from CBSNews.com 
The Associated Press contributed to this report