Newly released surveillance images appear to show Hernandez holding gun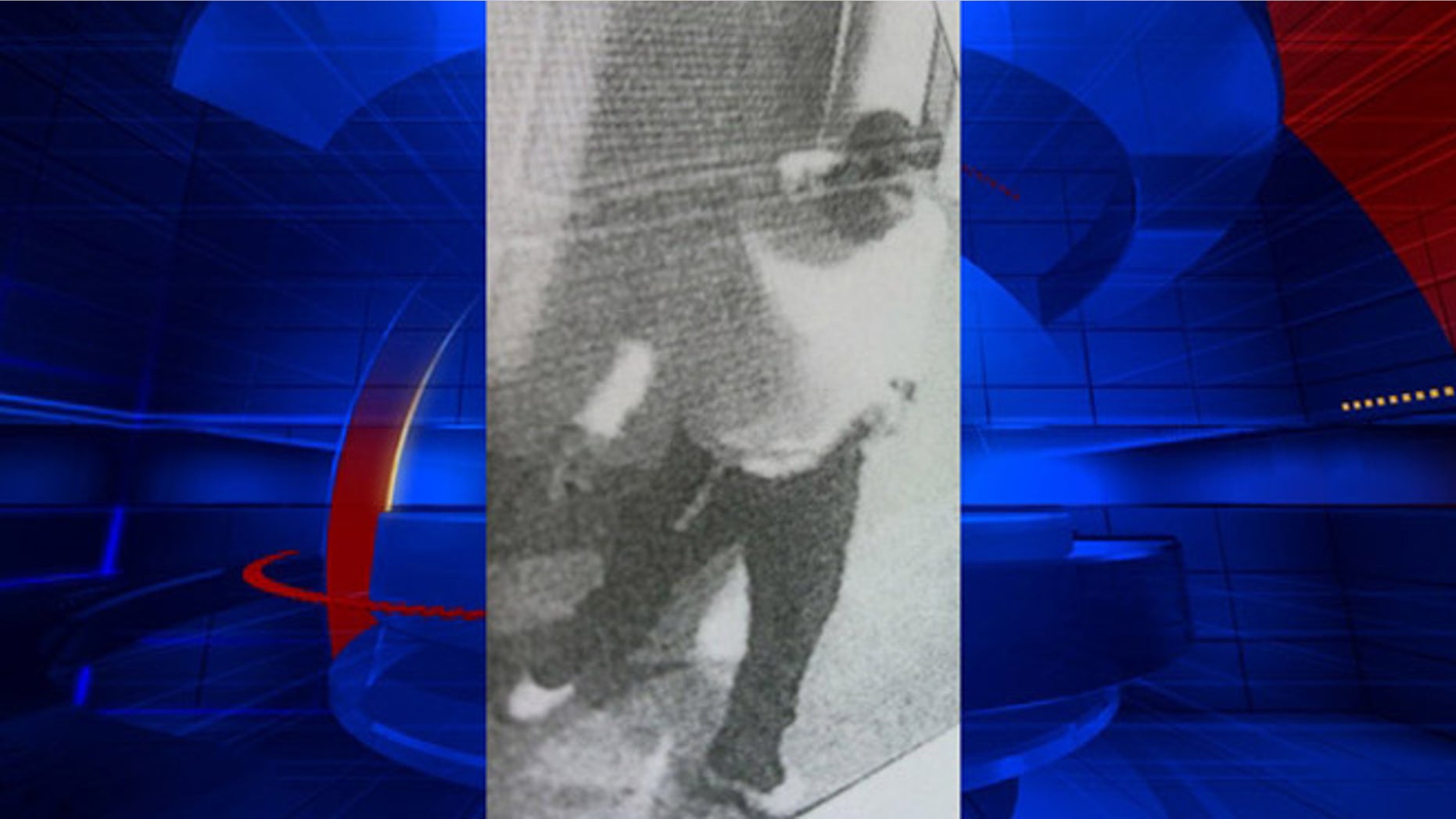 Newly released images from Aaron Hernandez's home surveillance system show the former New England Patriot holding what authorities say appears to be a gun, shortly after his friend was shot to death.
The images were released as part of a heavily redacted search warrant Thursday, and seem to show Hernandez carrying a gun inside his house.
The photos taken from Hernandez's home surveillance system are contained in more than 100 pages of court records released Thursday.
MyFoxBoston.com reports that prosecutors first raised the surveillance images in a bail hearing on June 27, a day after the former Patriots tight end was charged with first degree murder in the death of Odin Lloyd.
Hernandez has pleaded not guilty to murder in the death of 27-year-old Lloyd, whose body was found June 17 near Hernandez's home.
Although the gun used in Lloyd's murder has not been found, prosecutors say that he was killed with a glock .45-caliber handgun.
Authorities recovered an ammunition clip for .45-caliber bullets in Hernandez's Hummer as well as ammunition of the same caliber inside a condo he rented in Franklin, Mass.
An affidavit says the pictures show Hernandez in his basement holding a gun not long after Lloyd was killed. The type of gun Hernandez appeared to be holding was not specified.
The surveillance was cut off within minutes.
Other photos show what authorities say is Hernandez in his living room before Lloyd's killing also holding what they believe is a gun.
According to MyFoxBoston.com, the newly released 104-page warrant also sheds light on the initial statements that both Hernandez and his fiance gave to investigators about Lloyd's death. Investigators claim that on the morning the body was found, Hernandez was argumentative when they visited him, asking, "What's with all the questions?"
Prosecutors claim Hernandez orchestrated Lloyd's killing because he was upset with him for talking to people Hernandez had problems with at a nightclub a few days earlier.
They say Hernandez and two associates, Ernest Wallace and Carlos Ortiz, drove with Lloyd to the North Attleborough industrial park, where Lloyd's body was later found. Authorities have not said who fired the shots, but documents filed in Florida -- and released since Hernandez's last court appearance -- paint the former Patriot as the triggerman.
The previously sealed documents were released after several media organizations, including The Associated Press, filed motions seeking access and Judge Daniel O'Shea agreed Wednesday that they are public records.
Defense attorneys have objected to the unsealing of the records, saying it is "systematically undermining" Hernandez's right to a fair trial.
On Wednesday, O'Shea also delayed a probable cause hearing for Hernandez to give prosecutors more time to present evidence in the murder case to a grand jury. That hearing was rescheduled for Aug. 22.
Hernandez will continue to be held without bail until then.
Wallace has pleaded not guilty to a charge of being an accessory to murder after the fact. Ortiz has pleaded not guilty to a gun charge.
The Florida documents also say that police in Hernandez's hometown of Bristol, Conn., while investigating Lloyd's killing, found a car rented in the ex-NFL star name being sought in connection with a July 2012 double killing in Boston.
The Patriots released Hernandez within hours of his arrest.
Speaking at length Thursday for the first time since Hernandez's arrest, Patriots quarterback Tom Brady said the team has had a "challenging offseason" and that it must work hard to "re-establish what we're all about."
The University of Florida, where Hernandez played in college, said it is removing all references to him in and around the stadium in Gainesville. The University Athletic Association said in a statement it "didn't feel it was appropriate to celebrate" the former Gator.
Click for more from MyFoxBoston.com
The Associated Press contributed to this report.