Newborn, with umbilical cord still attached, found alive in baby box at volunteer fire station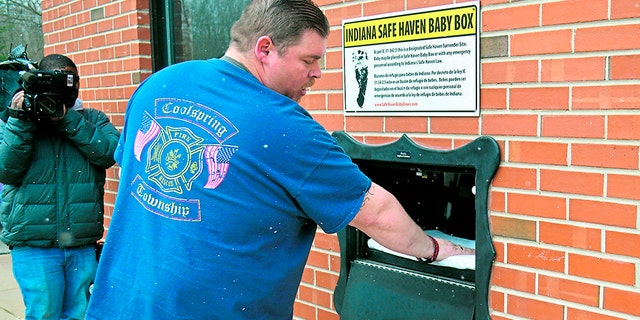 A newborn, with the umbilical cord still attached, was left in a baby box at a volunteer fire station in Indiana, making this the second time in five months that an infant was abandoned.
At around 7 p.m. on Sunday, a baby was placed in the Safe Haven Baby Box at the Coolspring Township Volunteer Fire Department, WSBT reported.
When the box, fitted with a heated mattress, is opened, a silent alarm goes off to alert first responders that a baby has been placed inside.
Lt. Chuck Kohler says he was on scene tending to the baby girl less than a minute after receiving a page Sunday night.
The baby girl, named Grace by Kohler, appeared to be healthy, and was taken to the hospital for care.
The climate-controlled box was installed about two years ago to allow mothers to relinquish their newborns anonymously without fear of prosecution.
Safe Haven Laws within the state allow newborns under 30 days to be dropped off to any police department, fire station or hospital, WSBT reported.
Another baby girl was safely rescued after being left in the box on Nov. 7.
This is one of only two boxes in the entire country.
The Associated Press contributed to this report.