New York teen stabs sleeping grandmother, steals $23, cops say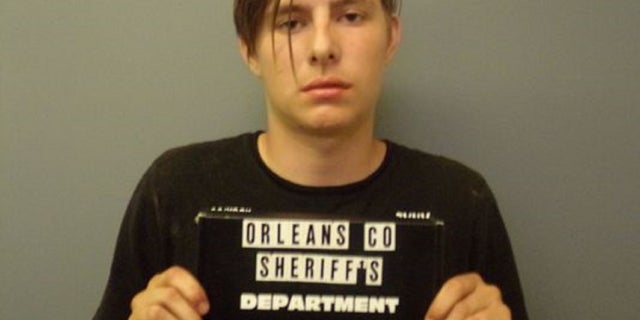 A teen in upstate New York stabbed and choked his grandmother in her home Sunday night before stealing $23 and a cell phone, The Democrat and Chronicle reported, citing police.
Brandon Foster, 17, of Albion, N.Y., was charged with attempted murder on Monday, the paper reported.
Foster pried open a locked window to his grandmother's bedroom late Sunday night where she slept, police said. Foster allegedly stabbed his grandmother with a knife and choked her.
Foster's grandmother managed to get away from Foster's grip, the report said. He then allegedly grabbed $23 and a cell phone before escaping through the bedroom window.
Despite "bleeding profusely," Foster's grandmother drove herself to a local hospital where she was transported to a county medical center, WIVB reported. Police said she was in serious but stable condition.
A manhunt for Foster involving officers from five different agencies took place in Albion. Around 6 a.m., K-9 tracking dogs found the 17-year-old hiding in some bushes behind a Burger King.
Foster was arrested and charged with first-degree murder, first-degree burglary, and first-degree assault. According to police, Foster has no fixed address and spends his time between friend's houses and the streets.
A police chief said Foster's violent attack may have been due to "mental-health issues."
Foster was held with $50,000 bond. He is scheduled to appear in court on Wednesday.