New York police officer shot, suspect found dead after barricade situation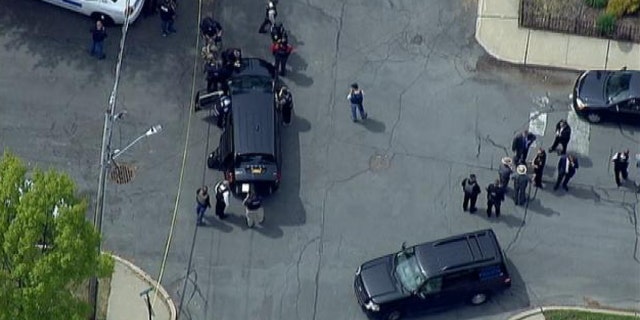 A New York police chief was shot responding to a domestic incident Tuesday morning by a suspect later found dead in a home after a standoff, officials said.
Chief Arnold "Butch" Amthor was shot in the shoulder, taken to St. Luke's Hospital in Newburgh and is expected to survive, Orange County officials told Fox News.
The suspect was found dead in a home hours after a standoff with police began, FOX 5 New York reported. State troopers, State Police investigators, and a negotiator were on the scene after the mid-morning shooting.
Amthor was struck while interviewing a suspect and was conscious and alert while being transported to the hospital, WABC reported.
He is the police chief of Maybrook and the neighboring town of Montgomery.
The shooting occurred in Maybrook, which is about 70 miles north of New York City, around 9:45 a.m., according to multiple reports.
Fox News' Whitney Ksiazek and The Associated Press contributed to this report.