New York City subway push victim's widow wants mystery man to come forward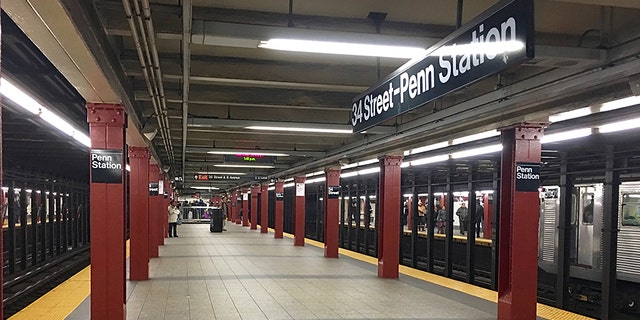 The widow of a New York City professor who survived the Nazis only to die last week after being pushed to the ground on a busy subway platform is pleading with the man behind the shove to come forward.
Deanna Chitayat, 85, attended the funeral of her husband, Kurt Salzinger, on Sunday. The 89-year-old psychology professor died last week after suffering bleeding in the brain and pneumonia brought on by the subway push, NBC 4 New York reported.
"The guy came by, bent down took a look at him and jumped into the car," Chitayat told the station, describing how the unidentified man was racing to get on board and knocked into her husband of 38 years – sending him tumbling to the ground -- before the train's doors closed. "And that was the end of him, we never saw him again."
Police say the push happened Oct. 27 in the 34th Street-Penn Station and Salzinger died 12 days later. They reportedly are treating the case as an accident and have not been able to find the man after reviewing surveillance footage.
Witnesses at the scene reportedly tried to help Salzinger.
Hofstra University said Salzinger, a professor emeritus of psychology and senior scholar-in-residence there, wrote and edited a dozen books and more than 120 articles and book chapters. He also was the executive director for science at the American Psychological Association.
A New York Times profile on Salzinger, citing an interview with his wife, said he escaped Austria in 1938 with the help of an underground Jewish network and made it to New York two and a half years later after crossing the continent of Asia and the Pacific Ocean.
"I don't want to put him in jail because I don't think he deliberately did it. I want him to feel guilt," Chitayat told NBC 4 New York, "that he killed a wonderful, wonderful man."