New York City police investigating after 48-year-old man shot and killed on subway train
According to witnesses, the killing on the New York City subway train was unprovoked
The New York City Police Department is investigating after a 48-year-old man was reportedly shot and killed on a subway train on Sunday morning.
The victim, described by police as a 48-year-old male, was riding on a Manhattan-bound Q train when he was shot in his torso by a suspect who witnesses say was walking back and forth in the train car.
The man was taken to a local hospital, where he was pronounced dead.
Witnesses also say that the shooting was unprovoked.
Police officers responded to the incident at 11:42 a.m., and administered aid to the individual until paramedics arrived.
NYC PARAMEDIC SHOT INSIDE AMBULANCE AFTER MAN PULLS GUN ON WAY TO HOSPITAL: POLICE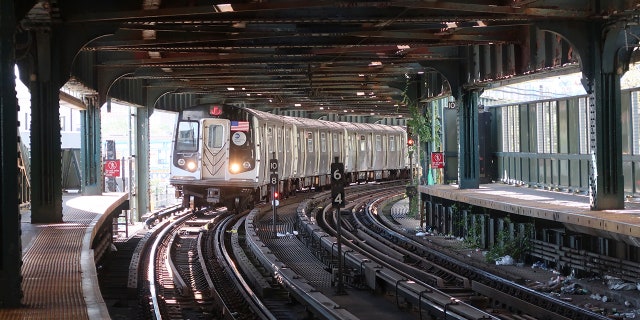 The suspect fled from the train when it pulled into the Canal St. station, according to police.
During a press conference, police said that the suspect is described as a heavyset dark-skinned male with a beard, and was last seen with a dark-colored hooded sweatshirt, gray sweatpants, and white sneakers.
CLICK HERE TO GET THE FOX NEWS APP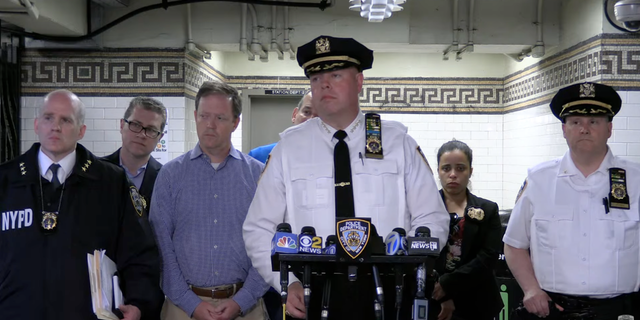 Police have not made any arrests related to the shooting.
The 48-year-old male was the only person injured in the shooting, according to officials.
This is a developing story. Check back for more details.