New School under fire for putting Linda Sarsour on anti-Semitism panel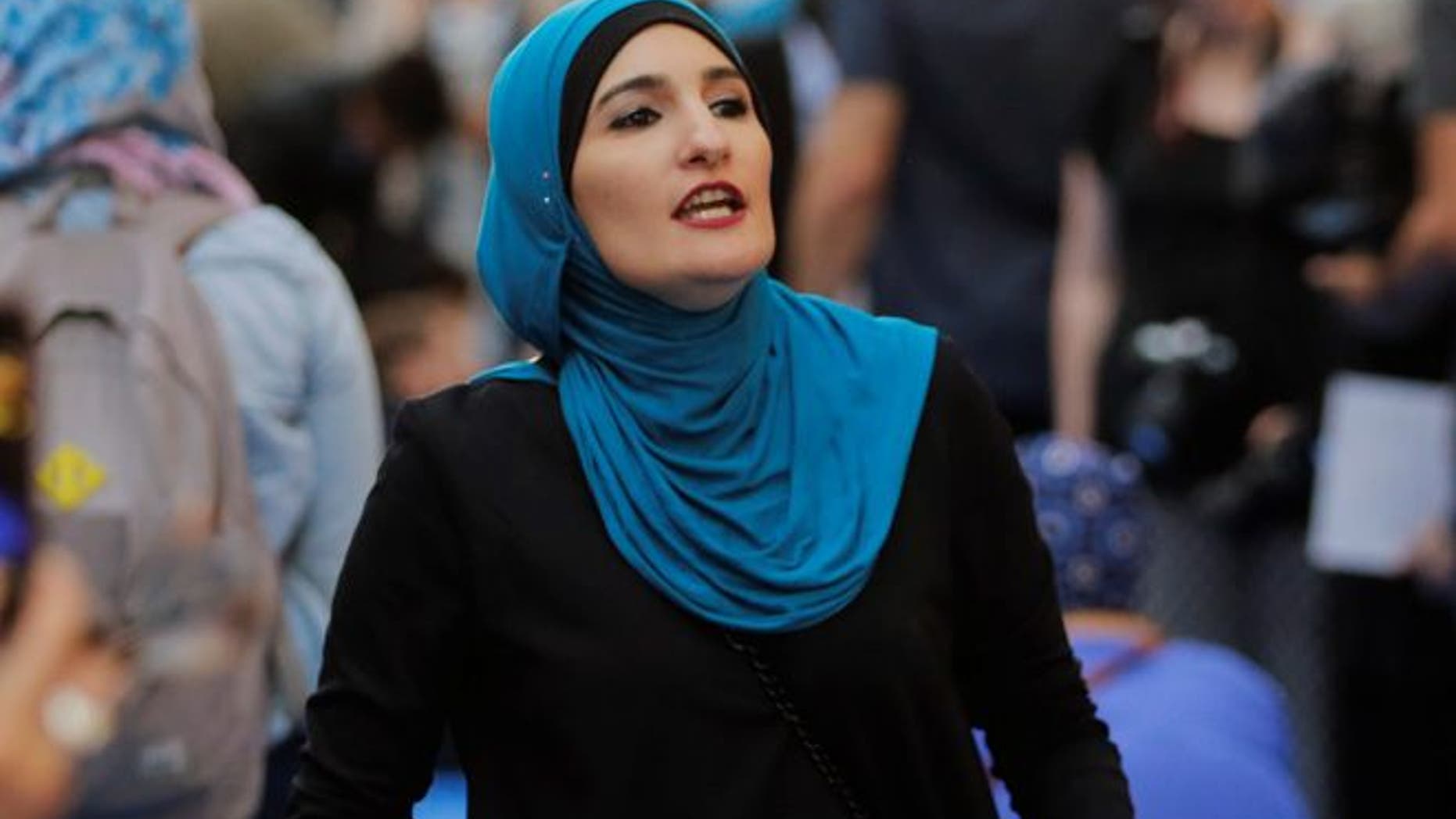 A private university in New York City is hosting a panel on combating anti-Semitism -- but there's at least one glaring problem, according to critics: an avowed anti-Zionist protester is among the so-called experts.
Brooklyn-born Muslim activist Linda Sarsour is set to be a panelist at the New School's Nov. 28 event, "Anti-Semitism and the Struggle for Justice."
Sarsour has previously said "nothing is creepier than Zionism," has lauded National of Islam Minister Louis Farrakhan and objected to the Jewish right to return to Israel.
Further, the event, which is moderated by Amy Goodman of Democracy Now, appears to reject anti-Semitism while also exhibiting an anti-Israel stance.
"When anti-Semitism is redefined as criticism of Israel, critics of Israeli policy become accused and targeted more than the growing far-right," the event description reads.
The New School, which says it was founded on principles of tolerance, social justice, and free intellectual exchange, told Fox News, in a statement, the school has "been contacted by several individuals who have expressed their concerns about the university's participation."
The New York Post Editorial Board labeled the event an Orwellian "fake panel...meant to promote Israel-bashing."
The Jerusalem Post Editorial Board slammed it as "a forum of 'antisemites on antisemitism'" that "makes as much sense as a KKK forum on civil rights."
The Anti-Defamation League blasted the New School's panel, too.
"Having Linda Sarsour...leading a panel on #antisemitism is like Oscar Meyer leading a panel on vegetarianism," ADL CEO Jonathan Greenblatt tweeted. "These panelists know the issue, but unfortunately, from the perspective of fomenting it rather than fighting it."
United Nations Watch Executive Director Hillel Neuer compared it to another university decision.
"Asking Linda Sarsour to speak on antisemitism is like Rutgers making Assad spokesman Mazen Adi a professor on war crimes," Neuer wrote. "Both are insane, both are happening."
Rebecca Vilkomerson, a panelist from left wing Jewish Voice for Peace, said her presence, and the presence of voices such as Sarsour's, were "crucial."
"At a time of rising anti-Semitism, this is a crucial conversation both inside and outside the Jewish community," Vilkomerson told Fox News. "I am proud to be taking part with a set of panelists with proven track records of fighting antisemitism and all forms of racism."
The New School invited some of those critiquing the event to organize a separate affair because, the school said, it understands "that there are differing views on the issue of anti-Semitism."
But a Change.org petition, with more than 10,000 signatures, called on New School President Van Zandt to take action on the panel that will "excuse and exacerbate" anti-Semitism.
PRO-PALESTINIAN STUDENT GROUP SHOUTS DOWN OPENLY GAY ISRAELI ACTIVIST, CALLS HIM 'FASCIST'
"The institutionalization of the positions espoused by these panelists — through The New School's official sponsorship of this noxious event — is itself systemic anti-Semitism," the petition states.
Sarsour did not respond to Fox News' request for comment.