New Jersey woman accused of burglary flips bird in mugshot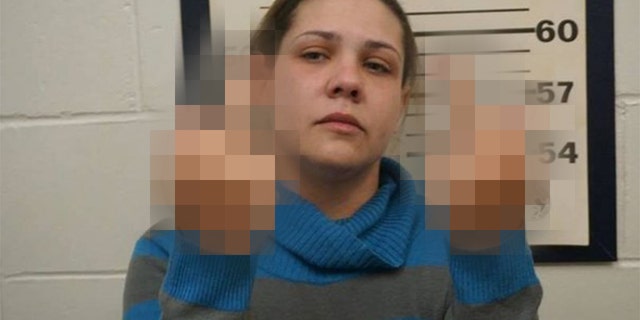 A New Jersey woman who was arrested for alleged burglary showed how she really felt about her arrest in her mugshot.
Shana Hilsman, of Old Bridge, was photographed with two middle fingers up after she was arrested for allegedly breaking into cars, the Spotswood Police Department wrote in a Facebook post.
TEEN'S MUGSHOT GOES VIRAL FOR THE WRONG REASON
Investigators said that over the past few months, "numerous reports of burglaries and attempted burglaries into vehicles" were made in the central New Jersey town.
A nearby resident caught a female suspect on surveillance video trying to break into their vehicle on two separate dates in January, police said.
On Feb. 1, an officer "observed [Hilsman] with the same distinguishable clothing" walking toward a driveway in the area. She "was found to be in possession of numerous burglary tools, including a screw driver, hammer and the same flashlight seen on the surveillance videos."
CLICK HERE TO GET THE FOX NEWS APP
Hilsman was taken into custody for burglary, criminal trespass and possession of burglary tools, according to police. She was transported to a correctional facility and a court date is pending.