New Jersey officer involved in deadly crash previously had DUI in 2013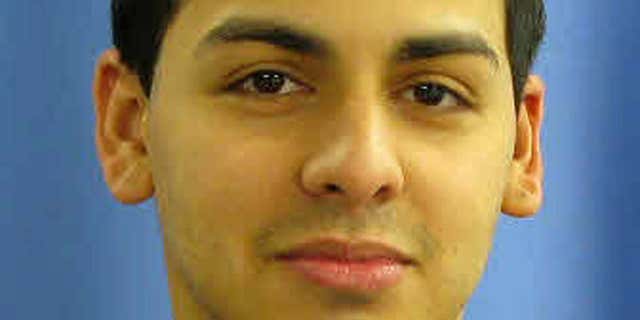 The off-duty New Jersey police officer who was driving when he drove into oncoming traffic that killed another officer and a friend last week in New York City had previously had his driver's license suspended for driving under the influence, an official said Tuesday.
Linden officer Pedro Abad Jr. had his license suspended for seven months that started on October 2013, Elyse Coffey, spokeswoman for the New Jersey Motor Vehicle Commission said.
The suspension stemmed from an accident in Rahway, N.J. in February 2013. Abad refused to submit to a chemical test and was also driving under the influence.
In dashcam footage of the 2013 arrest, posted by NJ.com, Abad is seen stumbling and slurring his words. He was unable to complete a sobriety test and continually asked for "Officer Webb," an officer who says he knew from the academy.
Abad's license was restored in March 2014, but he had to use an ignition lock until September of last year. Abad was still on the force at the time of his suspension. Linden police Capt. James Sarnicki said any discipline would be an internal personnel matter and would not be made public.
Abad was among four people in a car early Friday when he drove on the wrong side of a Staten Island highway, after a night of alleged drinking at a New York strip club. The car crashed head-on into a tractor-trailer.
Hours before the crash, Abad had posted a photo on his Instagram page of three shot glasses filled with what he identified as "Jack Daniels Fire on the house." Investigators have applied for a warrant to test Abad's blood-alcohol level.
Officer Frank Viggiano and friend Joe Rodriguez — both 28 — died in the crash. Abad, 27, and 23-year-old Officer Patrik Kudlac were in critical but stable condition.
All three of the officers were off-duty at the time.
The truck driver suffered injuries that were not considered life-threatening.
New Jersey officials said there was one other violation on Abad's record. He was cited after a car accident for driving with a cellphone in August 2012.
The Associated Press contributed to this report