New Jersey judge, during DUI arrest, tells officers he is a 'f----ing judge' and will 'fight' them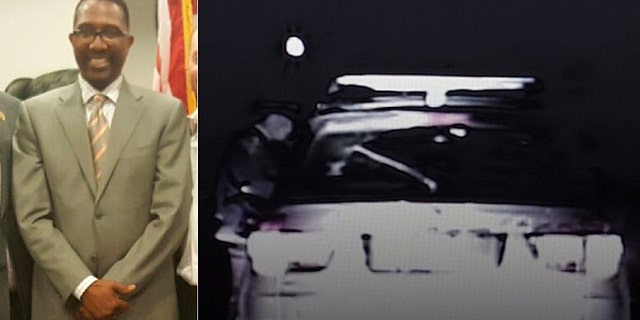 A New Jersey judge barred from hearing DWI cases after previously being accused in one is heard telling officers he is a "f----ing judge" in newly-released video of the 2016 incident.
Wilfredo Benitez, a municipal judge in East Orange, Belleville and Bloomfield, was found passed out in his vehicle in Teaneck with the car's emergency lights flashing in the early morning hours of Nov. 12, and was arrested on suspicion of drunken driving, NJ.com reported, citing court records. Benitez blew a blood-alcohol level two times the legal limit in a police sobriety test, it added, but eventually was acquitted in the case due to flaws in the investigation.
"You are wasting your time and you know it!" Benitez is heard telling a New Jersey state trooper as he is being read his Miranda rights. "I will f----ing fight you, and you know you're being a d---."
At an earlier point in the video, Benitez says "look, I'm a f---ing judge.
"I would never do anything to hurt you, man, c'mon," he is heard saying.
Benitez first told the troopers that he was dropping his daughter off at school and heading home, despite it being around 2 a.m. on a Saturday. Then he said he was dropping off his son.
"You were driving your son? Or your daughter?" one of the troopers asks.
A police report of the incident said the judge struggled with the sobriety test but insisted he wasn't "drunk" or a "drug addict," NJ.com reported. Superior Court Judge Roy McGeady cleared Benitez in May 2017.
The incident was first made public in January after the state judiciary accused him of abusing his role. He is now facing an ethics case stemming from the incident and is barred from hearing DWI cases for the time being, according to NJ.com.
The judge, in court papers, reportedly said he was "regretful and apologetic" for the foul language used during the arrest, but denied wrongdoing.