New Jersey family's brutal slaying revisited by police 40 years later with new ballistic, DNA tests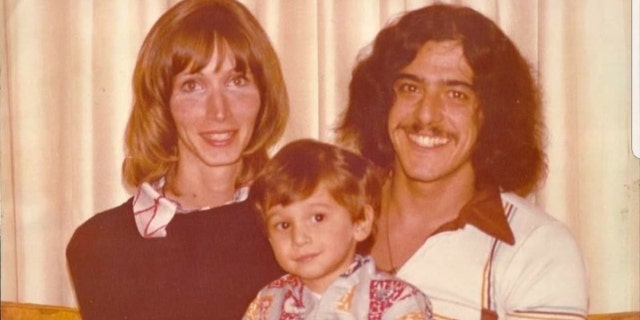 Four decades after a young couple and their son were found brutally murdered in their New Jersey home, authorities are hoping that modern technology and tips from the public may finally crack the cold case.
New Jersey State Police announced on Wednesday that ballistic and DNA evidence collected at the home of Gary and Joan Deal has been resubmitted for testing due to new technological advances.
The couple and their 3-year-old son, Jason Deal, was found dead on Oct. 30, 1978 at their home in Folsom, New Jersey, located about 30 miles outside of the seaside resort of Atlantic City.
Gary Deal, 26, was found lying near the front door of the home after being shot in the head "multiple times" with his throat cut. His wife Joan, also 26, was discovered naked on their bedroom floor with her throat also cut and multiple gunshot wounds to her head.
SUBSCRIBE TO FOX NEWS FIRST -- YOUR BRIEFING ON ALL THE STORIES TO START THE DAY
Jason was found with his throat also slashed while lying in bed with his pajamas, according to police.
"The brutal murder of the Deal family sent shockwaves throughout New Jersey and across the country, with numerous local and federal law enforcement agencies assisting with the case," state police said. "The original detectives conducted an extremely thorough and relentless investigation, compiling volumes of information before exhausting all leads."
SUSPECT IDENTIFIED IN COLD CASE KIDNAPPING, RAPE, MURDER OF ARKANSAS WOMAN, OFFICIALS SAY
As part of the investigation, police learned that the last time that someone had contact with the family was in the evening hours four days earlier, on Oct. 26, 1978.
Authorities said that while "numerous suspects" were developed over the past four decades, no one was ever charged with the brutal slayings.
Anyone who may have information that may assist investigators in cracking the case is asked to contact Detective Mario Nocito, of the New Jersey State Police Homicide South Unit, at 609-561-1800 ext. 3354. Anonymous tips are welcome, state police said.