New Jersey cop performs C-section to deliver fawn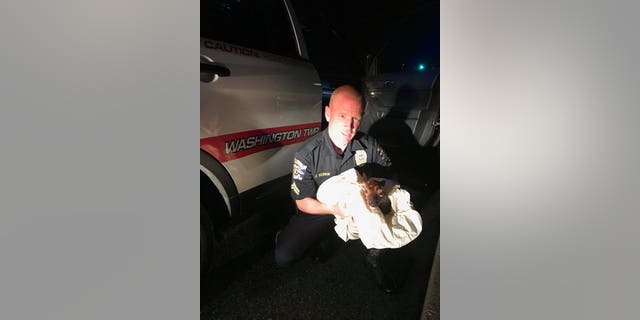 A police officer in New Jersey had a morning that "was too crazy to ignore" on Sunday when he delivered a fawn via an emergency C-section after its mother was hit and killed.
Robert Lagonera, an animal control officer in Washington Township, wrote on Facebook that around 3:30 a.m., police were called to the scene. Officer J. Vernon "took the initiative" and performed a cesarean section — also known as C-section — and saved one of two fawns that were inside the dead deer.
Lagonera said he took the fawn home to warm it up and rubbed its chest "to help the underdeveloped lungs work."
The two officers were dispatched again shortly thereafter after a "loose horse" was reported in the area.