New Jersey cop helps find driver's lost diamond engagement ring on highway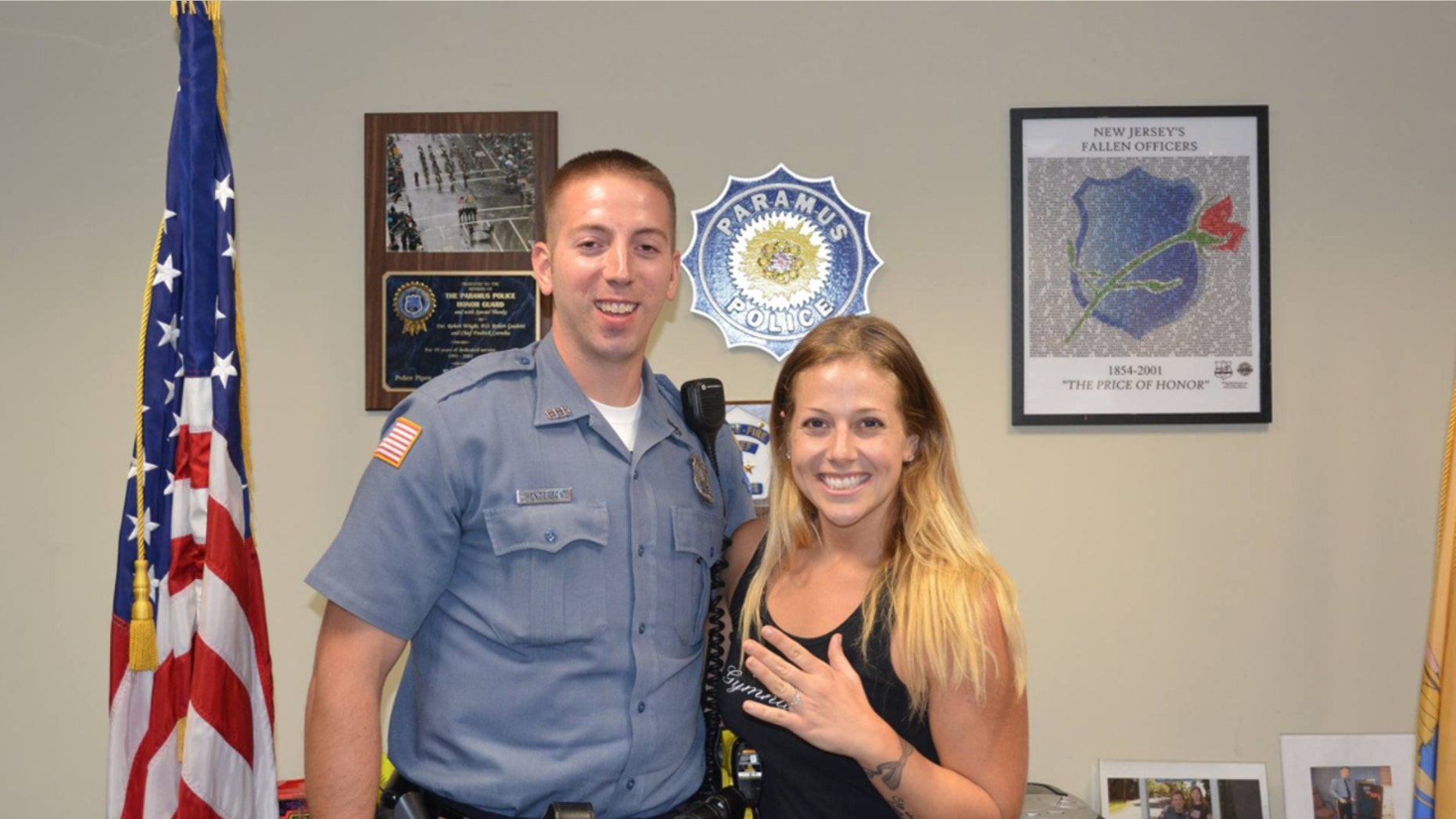 A police officer in Northern New Jersey came to the rescue of a woman who lost her diamond engagement ring Sunday while changing a flat tire on the side of a busy highway.
Police in Paramus, located just outside New York City, said in a Facebook post that Kimberly Garcia realized when she got home on Sunday that she had lost her ring on Route 4 after pulling over to change the tire.
"When she returned home she realized that her ring was missing and called our department to file a report," police said.
Garcia went back to the stretch of highway with police later that day, but was unable to find the ring.
On Monday, Paramus police said, Officer Jon Henderson went back to look for it during his free patrol time and found the ring.
The two posed in a picture posted on the department's Facebook page, with Garcia beaming with excitement after being reunited with her ring.