New Jersey $338M Powerball winner reportedly pays back child support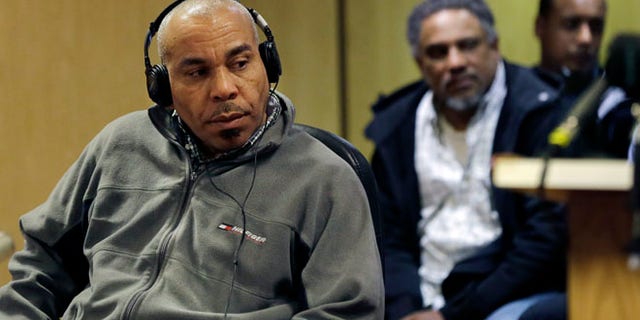 NEWYou can now listen to Fox News articles!
The New Jersey deli owner who won the $338 million Powerball jackpot last week sliced off a piece of his prize to pay nearly $30,000 in back child support yesterday.
Pedro Quezada, 44, appeared in Passaic County Family Court in Paterson, NJ, and cut a certified check for the payments, rounding the total up from the $29,490 he owed dating to 2009.
The jackpot's sole winner has five children ages 5 to 23. Three are minors, his attorney said.
In court, the newly minted multimillionaire said he will be moving his kids into his new home.
"My children will be living with me from now on," said Quezada, who spoke through a Spanish interpreter and wore earphones to hear translations of the proceedings.
Because he chose the lump-sum option, Quezada received about $152 million last week after taxes.
It is the third-largest lump-sum payment in Powerball history.
Quezada beat 175 million-to-1 odds when he bought the winning ticket at a liquor store in Passaic using the Quick Pick method.
Normally, the state Lottery Division satisfies judgments and liens before the winnings are released but failed to do so this time.
Even though he's paid up, Quezada will continue to owe $141 in child support per week until he can petition the court and prove that his children are, in fact, living with him.
His lawyer, Paul Fernandez, said that the younger children had been living on and off with Quezada over the years and that their mother and Quezada were on good terms. He declined to elaborate.
"This is just a bump in a road. He always had a relationship with his kids," Fernandez said.
"He purposely overpaid to show how much he wanted to keep his children," the attorney added.