New Hampshire woman laughed with hit man in plot to kill son's ex-wife, prosecutors say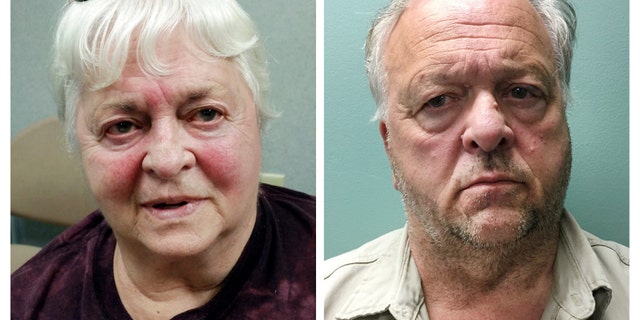 A New Hampshire woman accused in a murder-for-hire plot was heard on recordings played out in court, saying she wanted her former daughter-in-law dead.
Prosecutors on Monday played the phone calls between 83-year-old Pauline Chase and a hit man.
In one call, the hit man asked Chase if she was sure she wanted the ex-wife of her son, 63-year-old Maurice Temple, dead. Chase laughed and said, "Yes, that's right."
When talking about disposing the body, she apparently asked: "Got a meat grinder?" according to newhampshire.com's reporting.
Prosecutors said the hit man went to police.
UCF FRATERNITY MEMBER ACCUSED OF RAPING STUDENT AT CAMPUS PARTY
Temple's lawyer said he wasn't part of the plan until the hit man persuaded him to be.
Chase and her son, both of Plainfield, have been charged with conspiracy to commit murder, solicitation to commit murder and attempt to commit murder.
No arguments have been heard yet for Chase. The hearing is set to continue Thursday.
The Associated Press contributed to this report.