New Deportation Case Tests Obama Administration on Gay Marriage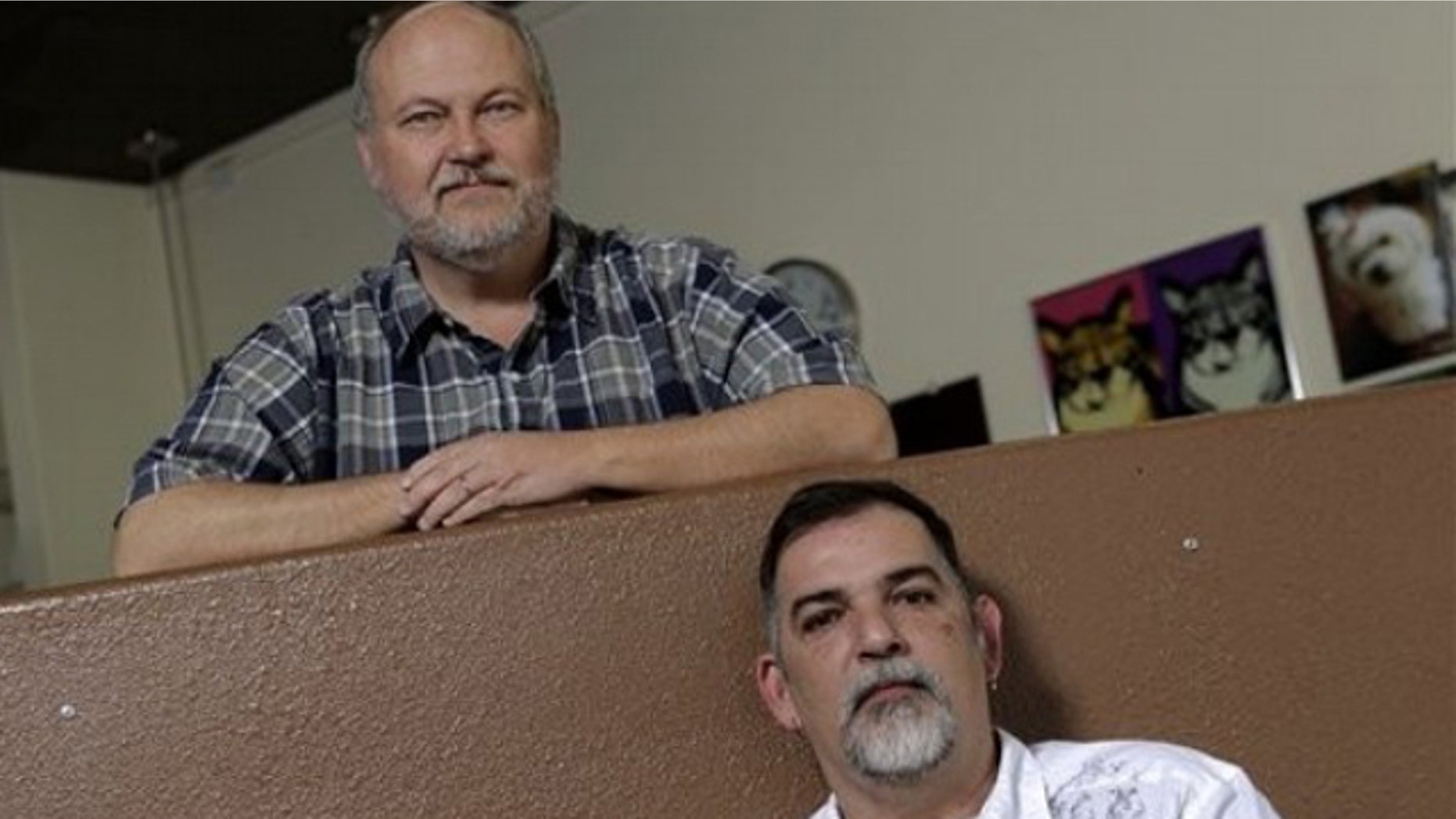 The Obama administration's policies on immigration and gay marriage are being tested in another case of a gay man fighting deportation by citing his marriage to a U.S. citizen.
Alex Benshimol, a 47-year-old Venezuelan citizen who lives in California, married his partner, Doug Gentry, last year in Connecticut, the Contra Costa Times reported. Gentry is a U.S. citizen.
The couple was granted a reprieve Wednesday when an immigration judge delayed Benshimol's deportation by at least two years, as he presses the government to drop its efforts to deport him, the Times reported. He came to this this country in 1999, but his visa has since expired.
The U.S. allows citizens to sponsor their spouses for green cards and eventually citizenship, but the federal Defense of Marriage Act bars the government from recognizing such applications from same-sex spouses.
The decision in Benshimol's case comes on the heels of the Obama administration's decision last month to halt deportation of another Venezuelan man, Henry Velandia, 27, who married his U.S. citizen partner legally in Connecticut. In that case, Velandia's husband, Josh Vandiver, had not been allowed to sponsor Velandia for a green card for the same reason Gentry can't sponsor Benshimol.
The Department of Homeland Security dropped deportation efforts against Velandia but made no changes to procedures regarding the Defense of Marriage Act. Jessica Vaughan, director of policy students at the Washington-based Center for Immigration Studies told FoxNews.com that the decision was misguided prosecutorial discretion that could "destroy the credibility" of immigration law in the United States.
"This is another instance of the Obama administration's abuse of executive authority on behalf of select groups of removable aliens that it thinks are sympathetic to make a run around Congress and provide amnesty to as many illegal aliens as possible," she said.
Obama has previously stated that he has instructed the Justice Department to stop defending the Defense of Marriage Act in court, but has also repeated his stance on gay marriage, which is in favor of civil unions.
In a move to crack down on illegal immigrant criminals, Immigration and Customs Enforcement is urging its agents to consider a lengthy list of factors in determining whether to move ahead with deportation proceedings, giving agents leeway to dismiss cases against those who haven't committed non-immigration crimes.
To date, the Department of Homeland Security has not changed its policy regarding deportation cases affected by the Defense of Marriage Act.
In Benshimol's case, Judge Marilyn Teeter reportedly instructed federal immigration officials to notify the court within two months whether they plan to proceed with the deportation process. The couple hopes that the government will be able to clarify its position on deporting same sex spouses within that time frame.