New Connecticut veterans memorial misspells president's name
A Connecticut town's newly-installed veterans memorial is drawing attention because of a misspelling.
One of the memorial's stone tablets misspelled President Franklin D. Roosevelt's first name as "Frankin."
The East Windsor Veteran's Commission raised funds to build the memorial this fall. It honors those who served in America's major conflicts going back to the Revolutionary War. The town is holding a dedication ceremony on Memorial Day.
"I think somebody should get a 'D' in a spelling test for the misspelling of that word, it's quite important for this memorial to have everything correct spelling of names," Ken Grahan told Fox61 Connecticut.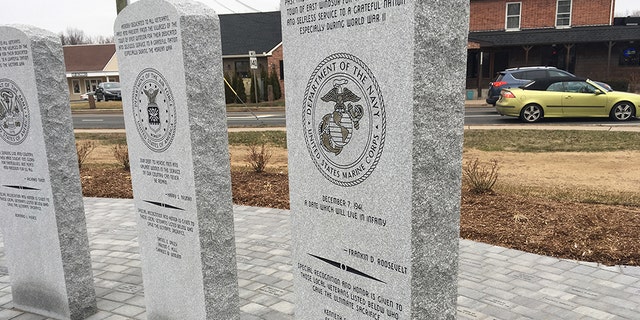 "I don't think it has any reflection on the president at all or anything like that, but I mean, seriously, when something like this gets put up in a public area let's have a couple of people look at it first," John Thibodeau told the station.
Fox61 spoke to commission chairman James Barton who said he didn't know about the misspelling until being informed by the station Thursday.
Barton said the mistake will be fixed but couldn't say if that will happen before the dedication, the station reported.