New accusers emerge in case of California surgeon, girlfriend accused of drugging, sexually assaulting women
California prosecutors on Wednesday revealed that five more accusers have emerged in the rape case of a California surgeon and his girlfriend who were initially charged in September.
The bail for Grant Robicheaux, 38, and his girlfriend, Cerissa Riley, 31 — both from Newport Beach — was raised from $100,000 to $1 million each as the Orange County District Attorney's Office announced the additional charges of kidnapping and rape by use of drugs.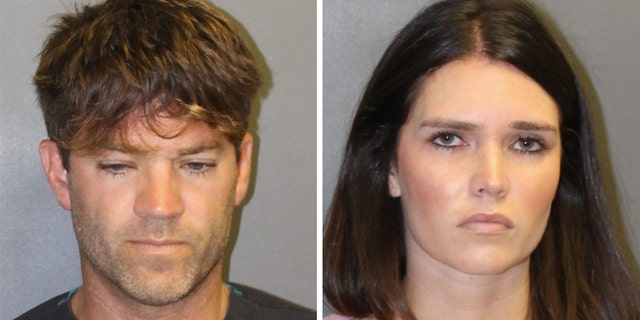 Robicheaux faces his additional charges in connection with the alleged sexual assault of the five new accusers — bringing the total number of alleged victims to seven. Riley was charged with three additional assaults.
Both defendants face additional charges of kidnapping to commit rape, prosecutors said.
They both pleaded not guilty to all counts during a court appearance on Wednesday. Robicheaux and Riley had supporters in the courtroom who hugged them during a break.
SURGEON SEEN ON BRAVO REALITY SHOW, GIRLFRIEND ALLEGEDLY DRUGGED, SEXUALLY ASSAULTED WOMEN
In a statement provided to Fox News, Robicheaux and Riley said they "unequivocally deny all allegations of non-consensual sex and absolutely deny any allegations that we have ever secretly drugged anyone for the purpose of having sex with them."
"We have both passed polygraph tests on each of the questions and we look forward to the truth coming out."
The pair were initially arrested on Sept. 12 after a yearlong investigation by the DA and the Newport Beach Police Department. Investigators said they received leads suggesting there could be many additional victims.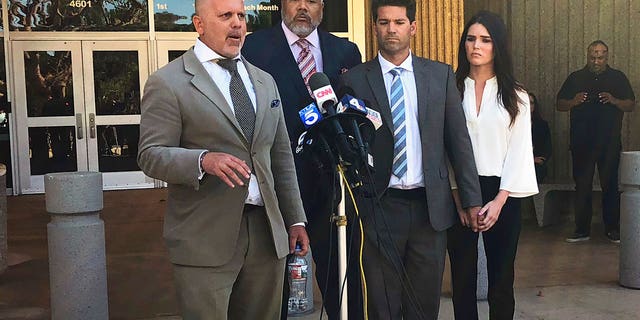 The two initial alleged victims who came forward to accuse the couple — reportedly described by one woman as a "Bonnie and Clyde" team — met them at social events in Southern California, before they became intoxicated and later ended up at Robicheaux's apartment.
Robicheaux, who once appeared on a reality TV show called "Online Dating Rituals of the American Male," faces up to 82 years and four months to life in prison if convicted of the alleged crimes. Riley faces 63 years to life.
The Associated Press contributed to this report.