Surgeon seen on Bravo reality show, girlfriend allegedly drugged, sexually assaulted women
A California orthopedic surgeon, who once appeared on a Bravo reality TV show, and his girlfriend have been charged with drugging and sexually assaulting two women, the Orange County District Attorney's Office said Tuesday.
Grant William Robicheaux, 38, and Cerissa Laura Riley, 31, were charged with rape by use of drugs, oral copulation by anesthesia or controlled substance, and assault with intent to commit sexual offense.
Robicheaux appeared on the Bravo television show "Online Dating Rituals of the American Male" four years ago.
Officials say he and Riley spent a lot of time traveling to various festivals, including Burning Man, which is known for its heavy drug use by festivalgoers.
According to a press release from the Orange County District Attorney's office, the charges stem from two separate situations and involving two as-yet unidentified women.
Prosecutors say that Robicheaux and Riley met the first woman, 32, at a Newport Beach restaurant in April 2016. On April 10, they allegedly invited her to a party and brought her back to Robicheaux's apartment "once she was intoxicated."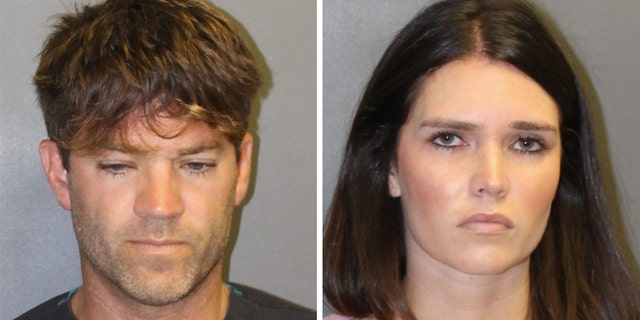 "The defendants are accused of supplying multiple drugs to the victim, then raping and orally copulating her while she was prevented from resisting due to intoxicating and controlled substances and they should have reasonably known of her condition," the district attorney's office said.
The woman contacted police the next day.
The second case unfolded less than six months later, on Oct. 2, 2016.
The pair were said to have met the second woman at a Newport Beach bar, where they drank with her until she was unconscious.
Prosecutors say they took her back to Robicheaux's apartment, where they sexually assaulted her "with intent to commit rape." Officials say she woke up and screamed for help, prompting a neighbor to contact police.
District Attorney Tony Rackauckas said he fears there may be more victims, adding that the couple videotaped hundreds -- if not thousands -- of sexual encounters with women, Fox 11 reported.
"We believe the defendants used their good looks and charms to lower the inhibitions of their potential prey," Rackauckas said during a news conference Tuesday. "We've all heard of a wolf in sheep's clothing. Well, a wolf can wear scrubs or doctor's clothing. Or a wolf can be a beautiful woman."
Robicheaux and Riley are also charged with possessing large quantities of drugs. And Robicheaux faces an additional charge of possessing an assault weapon.
If found guilty, he could serve up to 40 years in prison, while Riley faces just over 30 years.
They are due back in court on Oct. 25.