Neighbor: Kansas bar attack suspect a 'drunken mess,' not political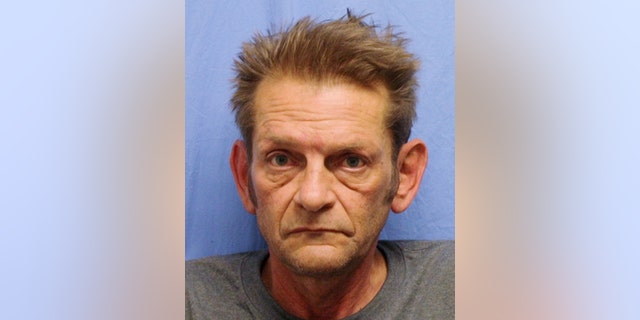 OLATHE, Kan. – A Kansas man accused of shooting two Indian immigrants and a third man at a bar, in what some believe was a hate crime, was always a drinker but became a "drunken mess" after his father died about 18 months ago, a longtime neighbor said Saturday.
Andy Berthelsen said his neighbor Adam Purinton, who is charged with murder and attempted murder in Wednesday night's attack, was very close to his father, who died of pancreatic cancer.
He said in the past year, Purinton bounced from one menial job to the next and was sometimes drunk by mid-morning. But in the 15 years he's lived across the street from Purinton in Olathe, Berthelsen said he's never heard him make a racist remark or talk politics. He said he doesn't believe the shooting stemmed from hatred, and that it likely resulted from Purinton's physical and mental deterioration.
"This is someone who's gone downhill very quickly," Berthelsen told The Associated Press by phone Saturday. "He was a drunken mess."
Purinton, 51, was arrested hours after the attack at a restaurant and bar about 70 miles (110 kilometers) from Olathe in Clinton, Missouri. He is jailed on murder and attempted murder charges, and he didn't have a lawyer as of Saturday, according to court records. His first court appearance is scheduled for Monday.
Purinton's mother, Marsha Purinton, told The New York Times that her son "snapped, and this is not his typical self." The newspaper said she declined to elaborate, and calls by the AP to a home listing believed to be hers got a busy signal.
According to witnesses to the attack at Austins Bar and Grill, which is about a mile from Purinton's home, Purinton yelled "get out of my country" at the two Indian men before he opened fire.
Srinivas Kuchibhotla, a 32-year-old engineer at GPS device-maker Garmin, was killed. His friend and colleague, 32-year-old Alok Madasani, and a man who tried to intervene, 24-year-old Ian Grillot, were wounded. Madasani was released from the hospital Thursday. Grillot remains hospitalized.
Authorities on Friday declined to discuss a possible motive for the attack or to say if they were investigating it as a possible hate crime. But Madasani's father in India described it as such, and the incident has stoked fears about the treatment of immigrants, who feel targeted by President Donald Trump's promises to ban certain travelers, build a wall along the Mexico border and put "America first."
The Kansas City Star, without citing its sources, reported that Purinton allegedly told a bartender at the Missouri restaurant where he was arrested that he needed a place to hide because he had just killed two Middle Eastern men.
Madasani, also a Garmin engineer, told The New York Times on Friday that Purinton had been sitting near him and Kuchibhotla on the bar's patio. Madasani said he asked them what type of visas they were on and whether they were in the U.S. illegally. Both were in the country legally.
"We didn't react," Madasani said. "People do stupid things all the time. This guy took it to the next level."
Madasani said he went to get a manager, but when he got back to the patio, the man was already being escorted out.
Authorities say Purinton returned a short time later and opened fire.
Berthelsen said Purinton owned shotguns for bird hunting and inherited handguns from his father. He said neighbors did not feel unsafe around Purinton.
While Purinton is a registered Republican, Berthelsen said he didn't ever hear him mention Trump or former President Barack Obama.
Purinton is a Navy veteran and former air traffic controller, and Berthelsen, a 57-year-old contractor, said his neighbor did IT work in the past. But over the past year, Purinton worked at liquor and hardware stores and washed dishes at a pizza parlor, Berthelsen said.
Austins reopened on Saturday. Many of the people who trickled in for lunch hugged staff members or other patrons. A makeshift shrine of flowers continued to build beneath a tree near the main entrance. And police in three vehicles monitored across the parking lot.
One of the co-owners, Brandon Blum, said the bar has been a neighborhood fixture for 30 years and that everybody's upset by the attack. He declined to discuss it further or to say whether Purinton frequented the bar.
John Teegarden, a regular who has been going to Austins for two decades, said Saturday that he didn't know the victims well but had seen them around. He said the bar staff and guests are "like one big family," and his older son even works there, though he wasn't on duty when the attack happened.
He called Grillot's attempt to intervene in the attack unsurprising.
"If it wasn't him, it would've been someone else," Teegarden said.