Nebraska man kills self after abducting estranged wife from hair salon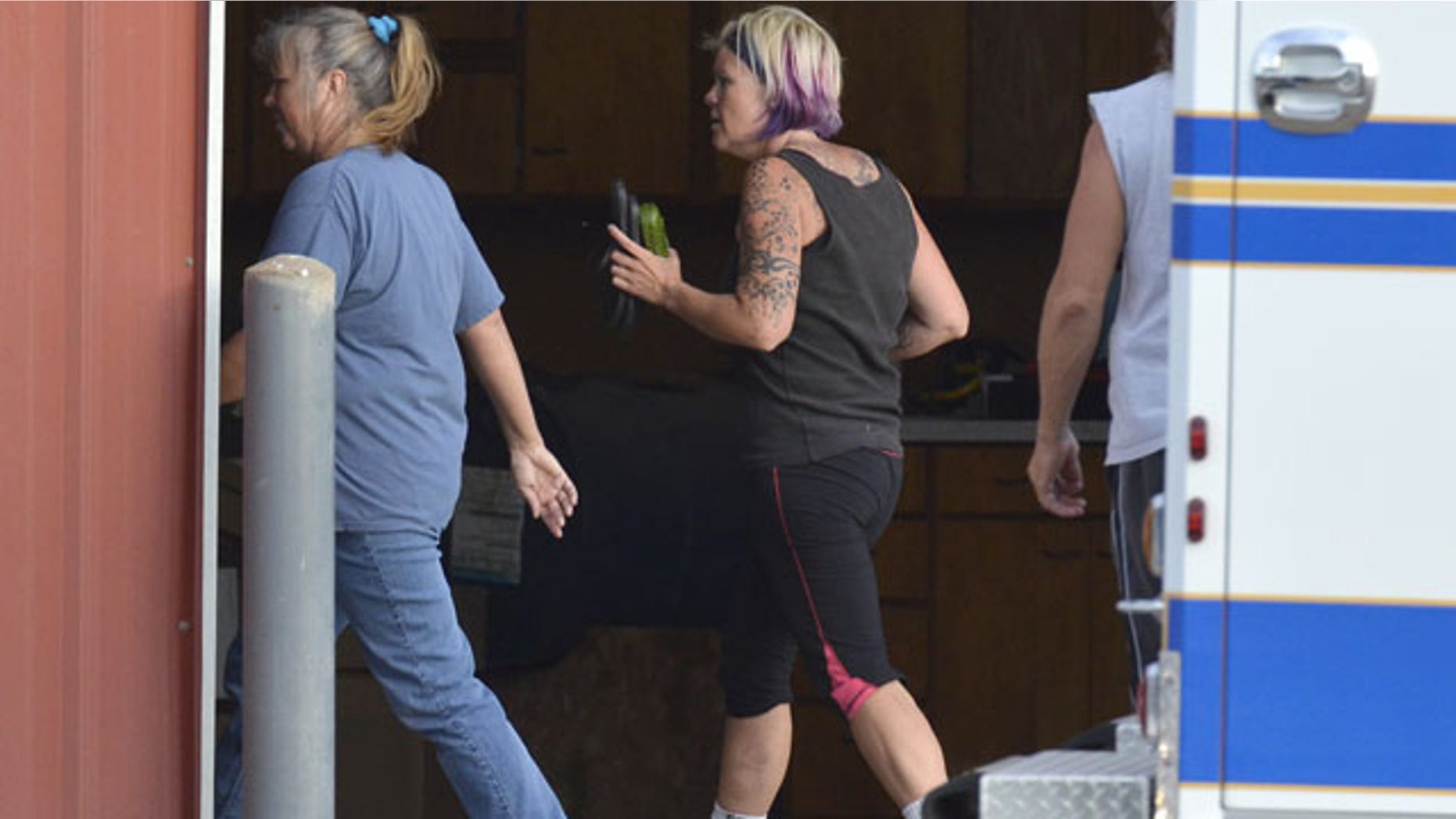 IMPERIAL, Neb. – A man who abducted his estranged wife from the Lincoln hair salon where she works killed himself, authorities said Sunday, hours after the wife emerged from a field in the area where the two were last seen.
A state police official said searchers found 37-year-old Dwayne Lawrence's body in a cornfield outside of Imperial Sunday night, The Imperial Republican reported. He had shot himself.
His estranged wife, 38-year-old Julie Hanes, could be seen walking and talking to people at the search staging area after before she was taken by ambulance to a hospital.
Police say Lawrence abducted Hanes from the salon where she works at around noon on Saturday. Her parents and some other family members live in Imperial, which is 260 miles west of Lincoln near Nebraska's borders with Colorado and Kansas.
Authorities say Lawrence abducted Hanes at around noon on Saturday from the salon where she works in Lincoln. Imperial is about 260 miles west of Lincoln near Nebraska's borders with Colorado and Kansas, and several of Hanes' family members, including her parents, live in Imperial.
Local, state and federal law enforcement officers began searching an eight-square-mile area west of Imperial on Sunday after an Imperial police officer spotted Lawrence's gold 1998 Chrysler Concorde before dawn. Lawrence sped off, and the car was later found abandoned in the rural area outside of the city.
A motorist reported seeing the couple later walking along a country road in the area, the newspaper reported.
Court records show that Hanes filed for divorce July 30, about two weeks after she got a protection order against Lawrence, who she married in 2001. She told a judge that Lawrence had threatened her several times, and he was facing several charges related to a July 8 incident.
Hanes told police that Lawrence fired a gunshot into their bedroom wall and threatened to kill himself in front of her in the hope that she would take her own life. She said in order to get him to lower the gun, she told her husband she would stay with him.
Lawrence had been charged with false imprisonment, making threats and using a weapon to commit crimes. When he posted $25,000 bond on July 16, he was ordered to stay away from Hanes and any firearms.