Nearly 500 arrested at popular California raves amid drug crackdown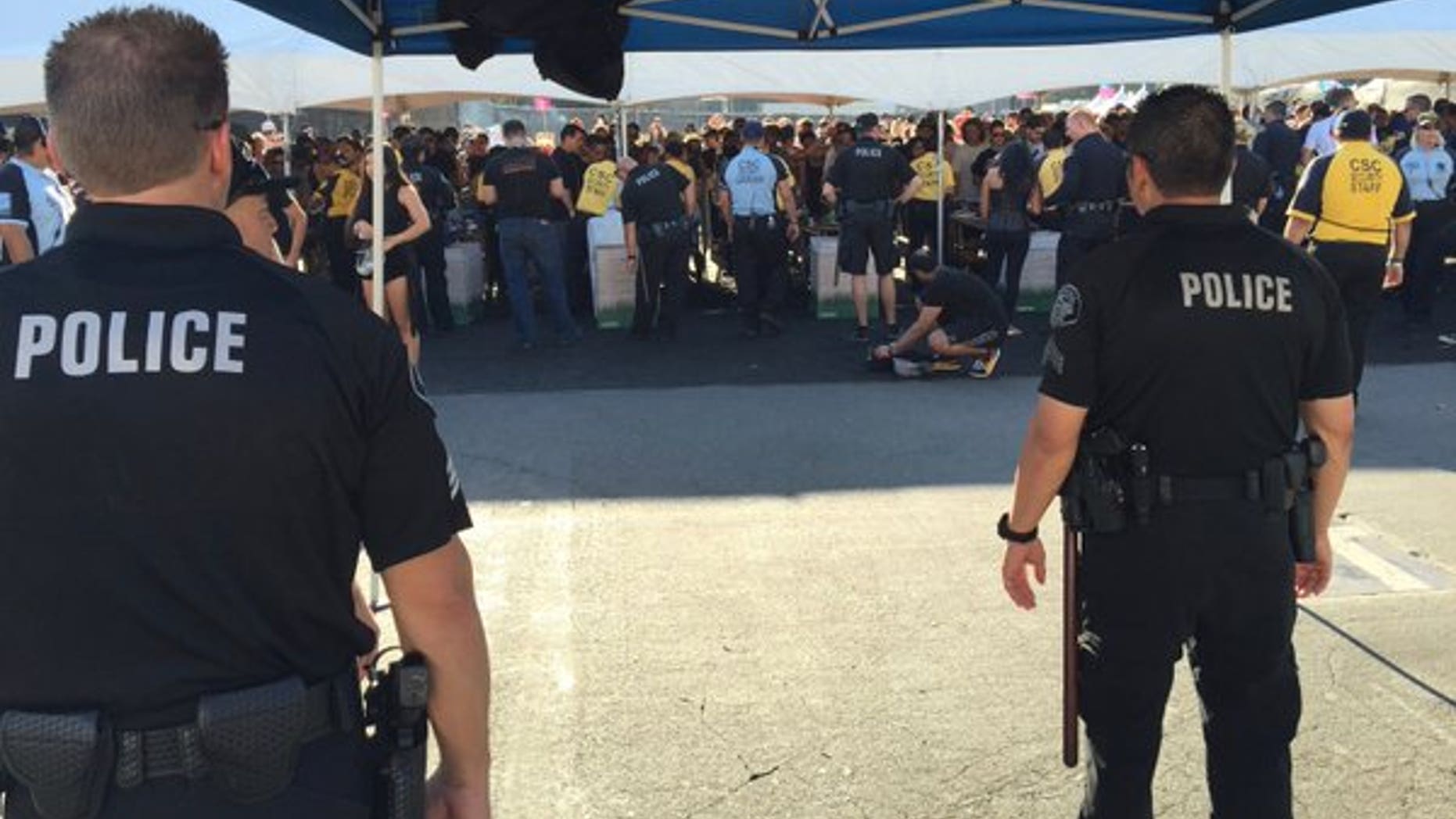 Authorities said nearly 500 people were arrested over the weekend at two electronic music festivals in Southern California that drew tens of thousands of people.
The arrests came amid a crackdown after two women died from apparent drug overdoses at a similar event over the summer, the Los Angeles Times reports.
Police in Pomona said 310 people were arrested during the two-day HARD Day of the Dead festival at the Pomona Fairplex. The two deaths in early August occurred on the same fairgrounds on county-owned land, during the HARD Summer rave.
In San Bernardino, police arrested some 180 people during the two-day Escape: Psycho Circus rave.
The Times reports most of the arrests at both events were for illegal drug possession, trespassing or public intoxication. Pomona police arrested nearly 100 people for having fake identification.
The Pomona event drew an estimated 20,000 people Saturday. The San Bernardino festival attracted nearly 90,000 people over two days, the Times reports.
The Associated Press contributed to this report.