Nearly 40 years after wrongful conviction, 70-year-old North Carolina man walks out of prison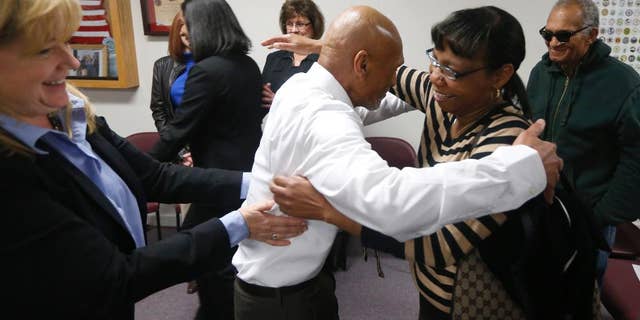 WHITEVILLE, N.C. – For the third time in less than six months, a North Carolina inmate was exonerated by DNA evidence and freed after spending decades in prison for a wrongful murder conviction.
This time, 70-year-old Joseph Sledge was set free on Friday after a three-judge panel found that he was innocent of killing a mother and daughter in 1976. The hearing was called after an investigation by the state's one-of-a kind investigative panel on innocence.
So far, Sledge is the eighth person exonerated after an investigation by the commission, which started operating in 2007. It has reviewed and closed about 1,500 cases.