Navy training jet crashes in Texas, pilots eject safely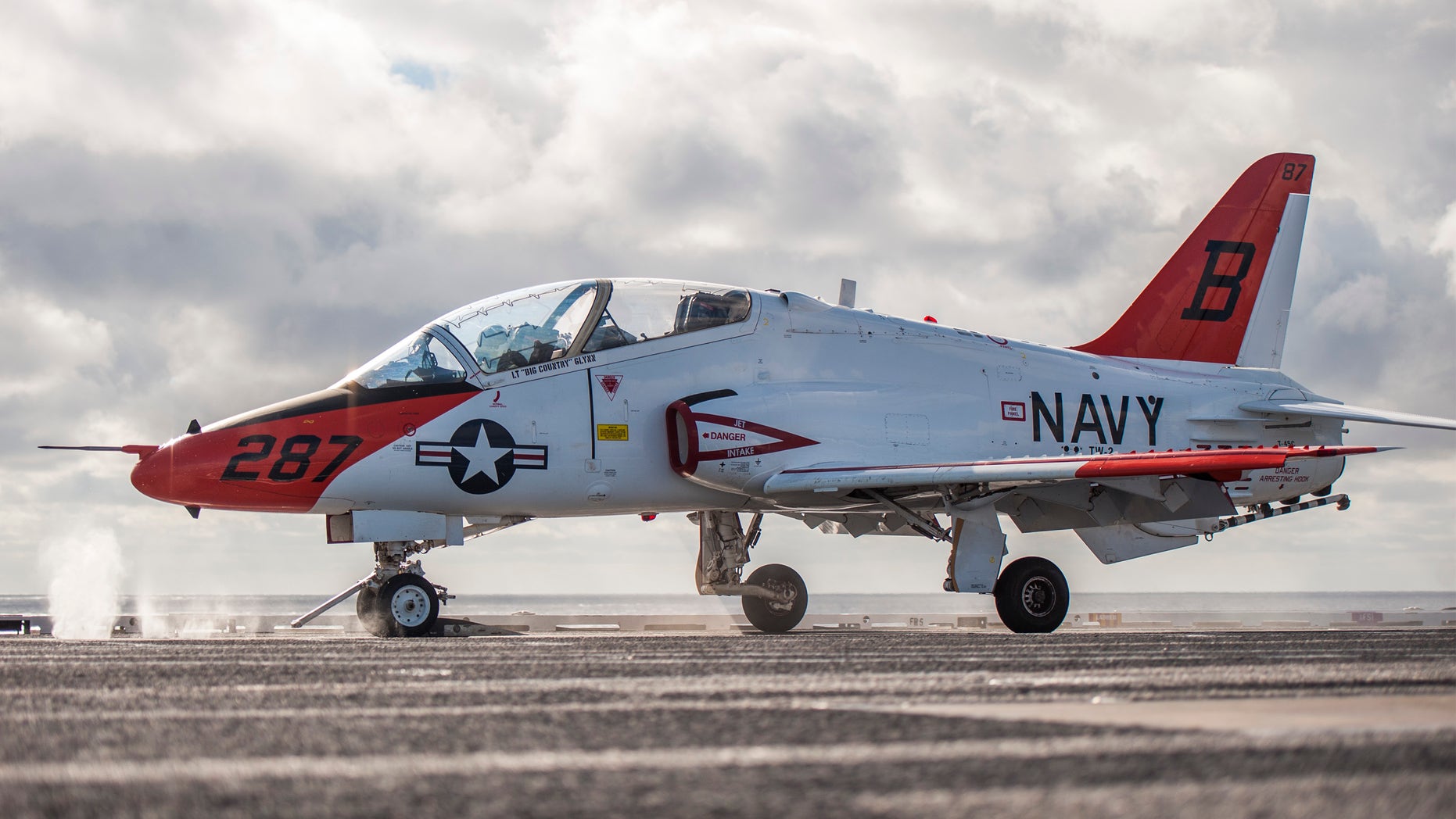 A U.S. Navy T-45C training jet crashed late Sunday night outside Kingsville, Texas. Both pilots managed to eject safely and were being treated at a local hospital, according to a statement from Naval Air Station Kingsville.
It marks the third crash of a Navy or Marine Corps jet within the last three weeks.
On July 28, a Marine Corps F/A-18C Hornet crashed outside Twentynine Palms, California killing Maj. Sterling Norton, 36, from Santa Cruz, California.
On August 2, another F/A-18C Hornet from the same squadron, VMFA-232 based in Miramar, Calif. crashed outside Naval Air Station Fallon, Nevada. Crews rushed the pilot to the hospital.
A third jet from VMFA-232 crashed in October in England killing Maj. Taj Sareen, 34, of Hillsborough, California.
In April, Fox News reported that an astonishing 70% of U.S. Marine Corps F-18 Hornet jets can't fly.
Naval Air Station Kingsville is located outside Corpus Christi, Texas and is one of the primary locations for Navy and Marine Corps jet training. The air station trains 50% of Navy and Marine Corps tactical pilots each year, according to fightersweep.com.
The crash outside Kingsville unfolded at 9:20 p.m. CT Sunday night. The aircraft was part of Training Squadron (VT) 21 and was taking part in a routine training mission before it crashed, according to the Navy statement.
The Navy is withholding the names of both pilots for now and the cause of the crash is under investigation.
In late May, two Navy F/A-18 Super Hornets crashed off the coast of North Carolina, but all four crewmembers were rescued after ejecting over the Atlantic Ocean.