Navy admiral gets 18 months in 'Fat Leonard' bribery scandal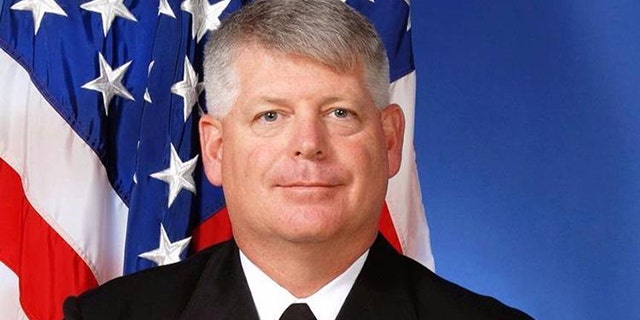 SAN DIEGO – The first active-duty U.S. Navy admiral ever convicted of a federal crime was sentenced Wednesday to 18 months in prison for lying to investigators about a Malaysian defense contractor at the center of a massive corruption scandal.

U.S. Navy Rear Admiral Robert Gilbeau was sentenced Wednesday in federal court in San Diego after pleading guilty to one count of making false statements.

"This is the first time our nation will incarcerate a Navy admiral for a federal crime committed during the course of his official duty, and it is truly a somber day," Acting U.S. Attorney Alana W. Robinson said in a statement. "When tempted by parties and prostitutes, one of our most respected leaders chose karaoke over character, and cover-up over confession, and in doing so he forever tarnished the reputation of a revered institution."

Gilbeau admitted that he lied when he told federal agents that he had never received any gifts from Leonard Glenn Francis, nicknamed "Fat Leonard" because of his wide girth.

Francis has admitted to bribing Navy officials with more than $500,000 in cash, prostitutes, and others gifts in exchange for classified information to help his company, Glenn Defense Marine Asia. He is awaiting sentencing.

Francis and his company that supplies food and fuel to ships overbilled the Navy by more than $34 million, prosecutors said.

According to the government's sentencing memo, Gilbeau spent years accepting cash, and having Francis foot the bill for late-night partying at nightclubs and karaoke bars, fine dining, luxury hotels and prostitutes.

In exchange, Gilbeau signed off on Francis' company's invoices that grossly overbilled the Navy.

Gilbeau later repeatedly lied to investigators about his relationship with Francis. He also destroyed documents and deleted computer files to conceal the relationship with Francis after the defense contractor was arrested in 2013, according to court records.

U.S. District Judge Janis L. Sammartino said Gilbeau carried out "a systematic destruction of records."

"You violated the law," she said. "You dishonored your shipmates, the Navy and the United States of America."