A national guardsman stepped in to take an Illinois girl to a dance on Wednesday after the 5-year-old's father died during a military training accident last year.
First Sgt. Joseph Bierbrodt with the Illinois Army National Guard took Cayleigh Hinton to the father-daughter dance at Our Lady of Humility School in Beach Park. Cayleigh's father, Sgt. Terrence Hinton, died in May 2017 in a military training accident in Hawaii. The girl's mother asked if someone from the National Guard could step in to take the girl to the dance, WLS reported.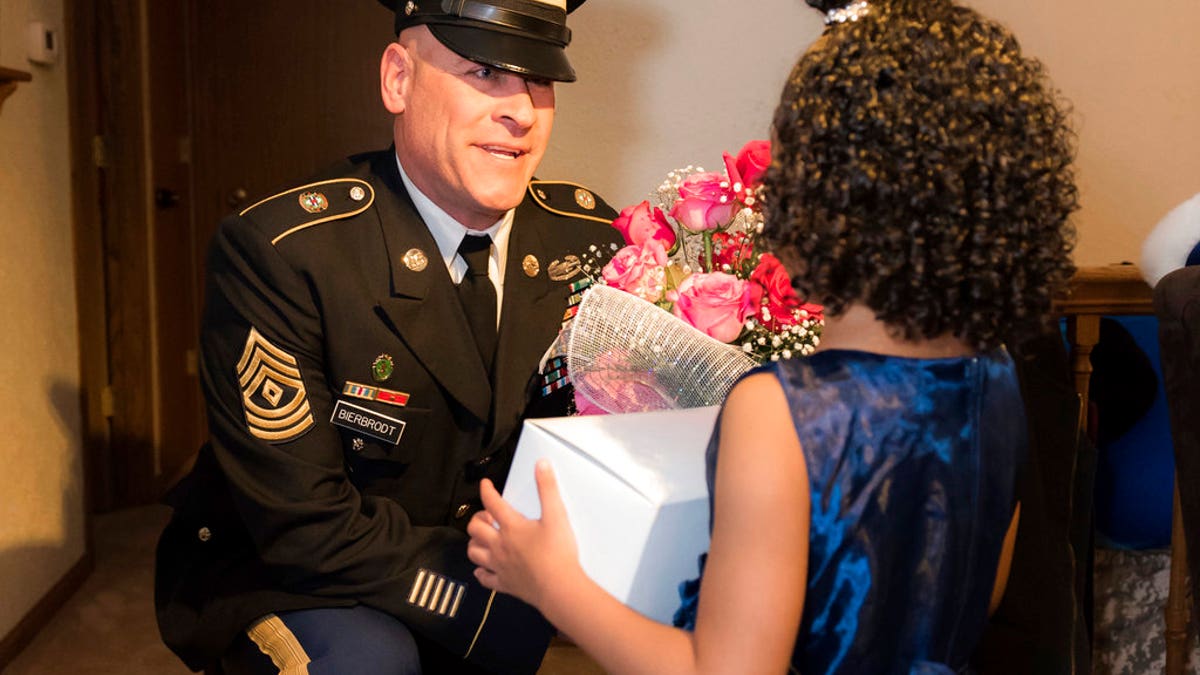 "It wasn't even really a choice for me. I view it as an honor to be able to do this for her," Bierbrodt told WLS.
Bierbrodt said he never met the 5-year-old or her father who died, but he felt that taking the girl to the dance "had to be done." He added that if he was gone, he would want a soldier to step in for one of his four children in the same situation.
Bierbrodt and Cayleigh arrived at the school in a limousine and they were escorted by police, firefighters and the Patriot Guard. The duo danced throughout the night.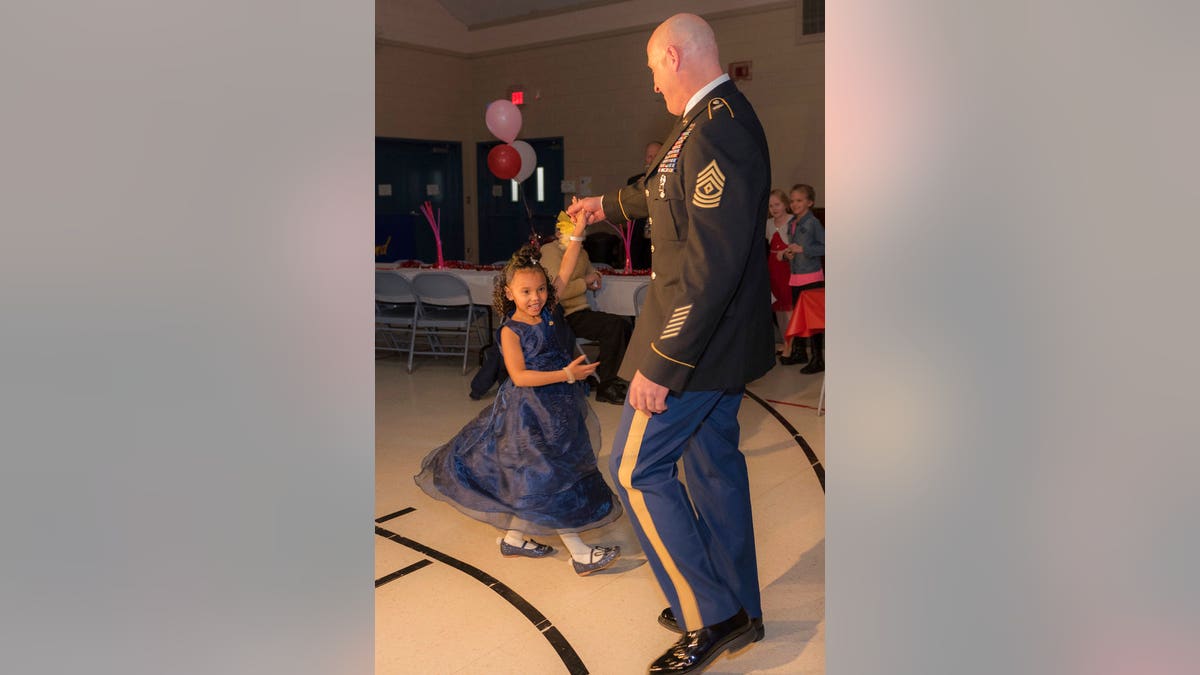 Cayleigh remembered the event as a "very special day," adding that she's "very good" at dancing.
Cayleigh's mother, Jillian Hinton, told WLS her husband was there in spirit.
"I heard Cayleigh talking to him while she was getting ready," she said, "and I have no doubt she has him with her tonight."