Nashville schools in 'lock-out' mode as manhunt intensifies for Waffle House shooting suspect
NEWYou can now listen to Fox News articles!
Nashville public schools are going into "lock-out" mode on Monday as authorities intensify the search for a gunman who police said opened fire in a Waffle House restaurant early Sunday, killing four before a customer wrestled the weapon away.
Travis Reinking, 29, who was naked during the shooting except for a green jacket and assault rifle, may have "mental issues," authorities said. He owns a handgun that authorities have not recovered, Steve Anderson, the Nashville Police chief, said.
More than 80 Nashville officers are joined by officers from the Tennessee Highway Patrol, the FBI and ATF. Reinking was also added to the Tennessee Bureau of Investigation's Top 10 Most Wanted list.
"He's on foot," Anderson said. "Unless he's been picked up by a car, he would be fairly close. We don't want to alarm people, but certainly, everybody should take precautions. It could be he's in an unoccupied house. We want everybody to be concerned. Neighbors should check on each other."
Police believe that he got home and grabbed a pair of pants.
He was last seen on Sunday around a wooded area near an apartment complex where he lived. Metro Nashville Police said early Monday that officers continue the search in the Antioch area, but there have been no credible sightings of Reinking. All schools in the area have been cleared by officers, according to police.
THE SHOOTING
Reinking drove to the busy restaurant and killed two people in the parking lot before entering and continuing to fire, police said. When his AR-15 rifle either jammed or the clip was empty, the customer disarmed him in a scuffle.
Four people were also wounded before the gunman fled, throwing off his jacket.
The dead were identified as 29-year-old restaurant worker Taurean C. Sanderlin, and restaurant patrons Joe R. Perez, 20, Akilah Dasilva, 23, and DeEbony Groves, 21.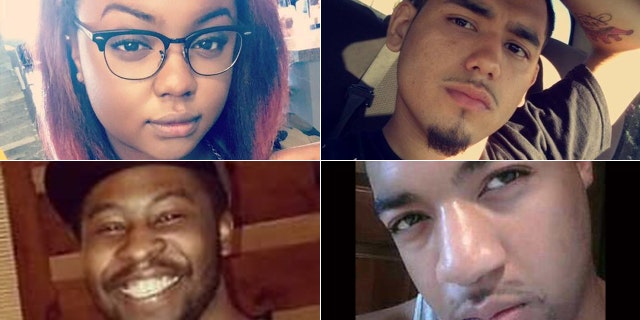 A police statement said Sanderlin and Perez were killed outside the restaurant, Groves was fatally shot inside, and Dasilva was critically wounded inside and later died at Vanderbilt University Medical Center.
WAFFLE HOUSE SHOOTING VICTIMS INCLUDE 'BRILLIANT' COLLEGE STUDENT, ASPIRING RAPPER
Authorities said two of the wounded were being treated for gunshot wounds at the medical center, where spokeswoman Jennifer Wetzel said one was in critical condition and the other was in critical but stable condition.
Authorities hailed the customer who intervened to stop a further bloodbath, 29-year-old James Shaw, Jr., as a hero — though the father of a 4-year-old girl demurred and said he was just trying to survive.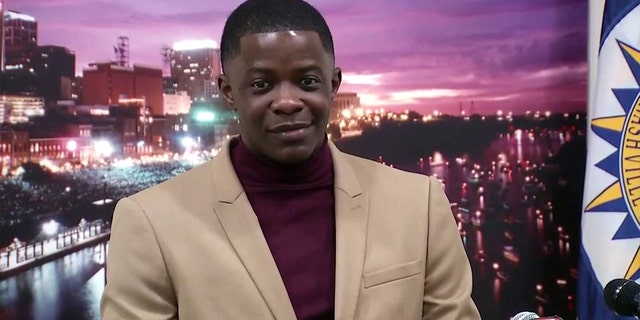 Police said Reinking shed his jacket nearby and police found two AR-15 magazines loaded with bullets in the pockets.
Nashville Mayor David Briley described the shooting as "a tragic day" for the city.
"My heart goes out to the families & friends of every person who was killed or wounded," Briley said in an emailed statement. "I know all of their lives will be forever changed by this devastating crime."
TROUBLED PAST
U.S. Secret Service agents arrested Reinking last July for being in a restricted area near the White House, officials said. Special Agent Todd Hudson said Reinking was detained after refusing to leave the restricted area, saying he wanted to meet President Donald Trump.
State police in Illinois, where Reinking lived until last fall, subsequently revoked his state firearms card at the request of the FBI and four guns were then taken from him, including the AR-15 used in Sunday's shooting as well as a handgun, authorities said.
Sheriff Robert Huston in Tazewell County, Illinois, said deputies allowed Reinking's father to take possession of the guns on the promise that he would "keep the weapons secure and out of the possession of Travis."
Huston added that, based on past deputies' encounters with Reinking, "there's certainly evidence that there's some sort of mental health issues involved."
While Huston said it was unclear how Reinking reclaimed the guns, Nashville Police spokesman Don Aaron said that his father "has now acknowledged giving them back to his son."
Phone calls to a number listed for the father, Jeffrey Reinking, went unanswered.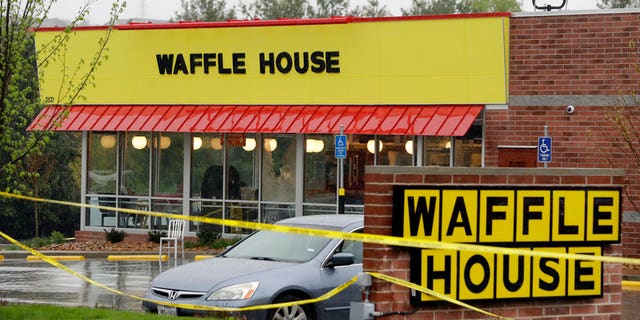 Authorities said Reinking had been employed in construction and lived near the restaurant, and police used yellow crime scene tape to block public access to an apartment complex about a half-mile from the Waffle House. Reinking is originally from Morton, Illinois.
"This is a very sad day for the Waffle House family," the company said in a statement on Twitter. "We ask for everyone to keep the victims and their families in their thoughts and prayers."
Police reports filed in Illinois showed past run-ins with authorities there.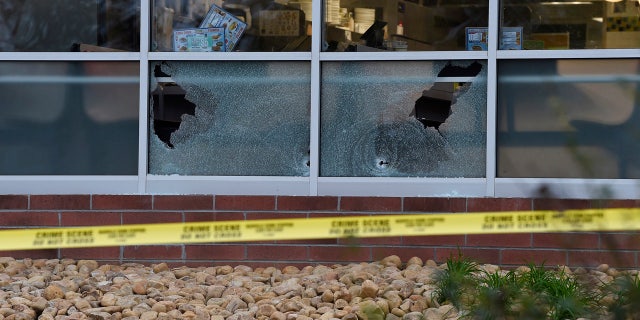 In May 2016, Tazewell County deputies were called to a CVS parking lot where Reinking told officers that Taylor Swift was stalking him and hacking his phone, and that his family was also involved, according to a report released Sunday. Reinking agreed to go to a local hospital for an evaluation after repeatedly resisting the request, the report said.
Another report from the sheriff's office said Reinking barged into a community pool in Tremont, Illinois, last June and jumped into the water wearing a pink woman's coat over his underwear. Investigators believed he had an AR-15 rifle in his car trunk, but it was never displayed. No charges were filed.
The Associated Press contributed to this report