Nashville haunted house turns truly terrifying when woman stabs friend with knife, thinking it was a prop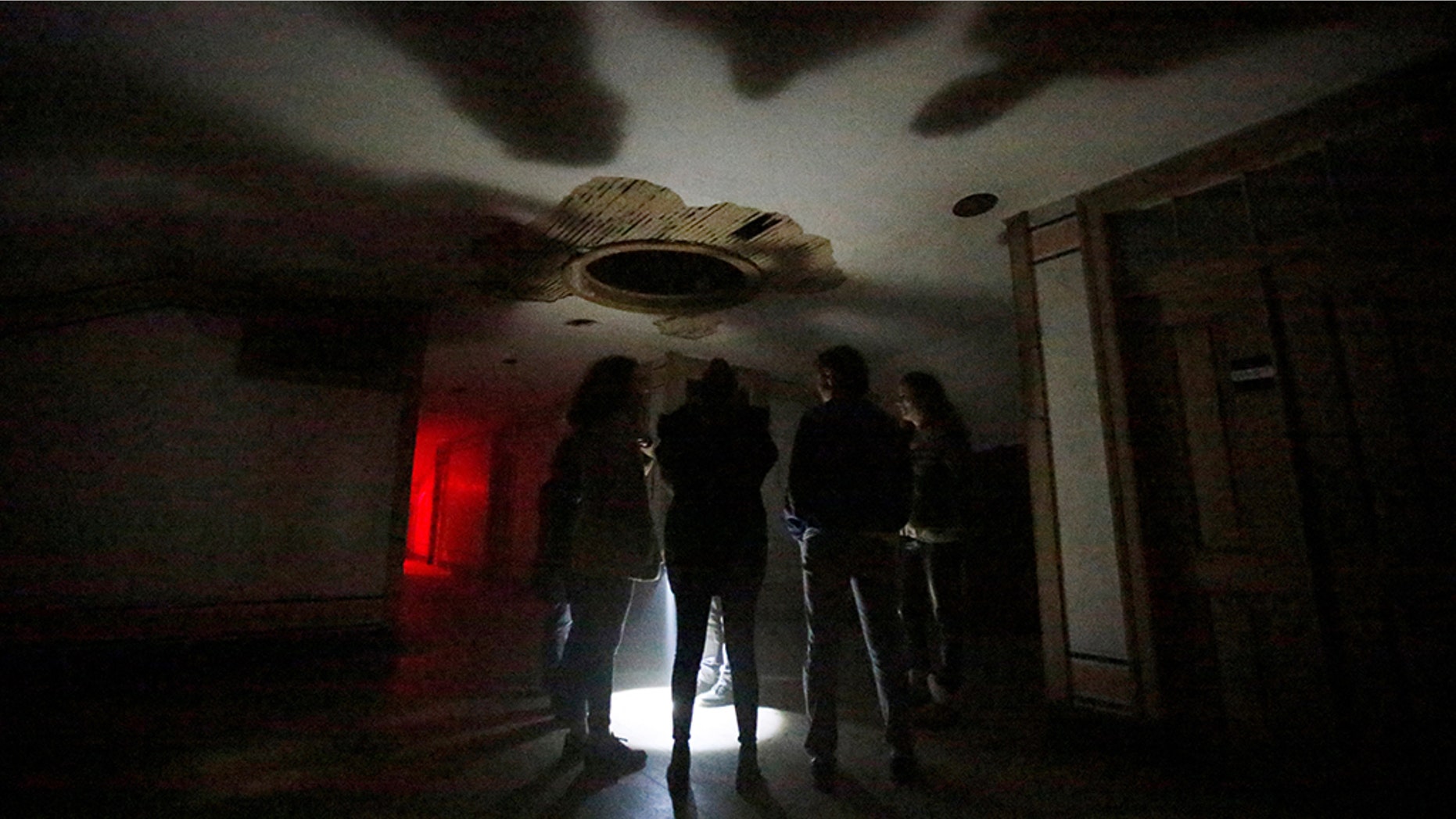 A woman waiting in line at a Nashville Halloween attraction got the scare of her life when she unwittingly stabbed and injured one of her friends with a knife she believed to be fake.
As they were waiting to head into Nashville Nightmare Halloween around 9 p.m. Friday, an unknown male, who the group said they believed worked for the attraction, approached the four friends, according to the Metropolitan Nashville Police Department.
The stranger asked one woman if her friend was "f****** around with her," according to the police report provided to Fox News. She told police she thought the stranger was "playing around" and said "yes."
Then, the stranger handed her a knife -- which the group believed to be a prop from the attraction. At the stranger's instruction, the woman said she "stabbed at" her friend.
"As she pulled back, she realized that there was blood on the knife, there was a hole in the victims' shirt and blood was squirting from the victim's left arm," the incident report said.
The unidentified person took the knife back after the stabbing, the friends told police.
The injured man and the other two friends in the group told police they did not believe the woman had any intention of harming them. They said they all believed the stranger to be part of the attraction and thought the knife was fake.
The woman has not been charged with a crime, a police spokesperson confirmed to Fox News.
MAN DRESSED AS SANTA CLAUS SHOOTS 4 AT TEXAS HALLOWEEN PARTY
The victim was transported to a hospital and treated for a "severe laceration" on his arm.
The unknown suspect is described as a skinny male who wore skull face makeup and a straw hat with a striped band, according to the police report.
Thirteenth Floor Entertainment Group said it's still investigating the incident and confirmed a male employee has been placed on leave.
"As we have continued to review the information, we believe that an employee was involved in some way, and he has been placed on leave until we can determine his involvement," the company said in a statement to Fox News. "We are going over all of our safety protocols with all of our staff again, as the safety and security of all of our patrons is always our main concern."
Thirteenth Floor said it had not been contacted by police but would "cooperate fully with any official investigation."