Name game: Amid opposition, states change title of Common Core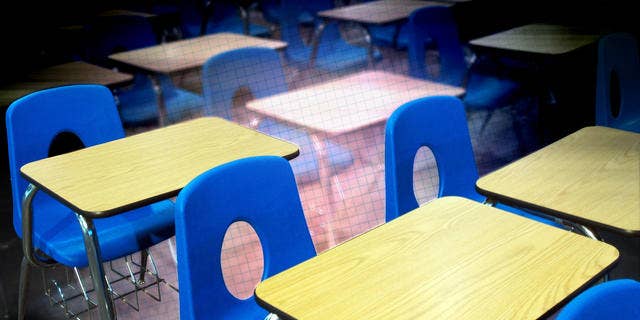 It might take more than a name change to quell parental anger at Common Core, the controversial national education standards adopted by all but four states.
With angry parents protesting the standards, and curriculum they say is tailored to it by writers of textbooks and lesson plans, several states have decided the solution is all in the name. Common Core is now referred to as "The Iowa Core" in the Hawkeye State. Florida calls it the tongue-twisting "Next Generation Sunshine State Standards." Arizona Gov. Jan Brewer recently signed an executive order to erase the name "Common Core" for their new math and reading standards and Louisiana lawmakers are mulling a name change as well.
But critics say what states really need to do is scrap the Common Core Standards Initiative altogether.
"Even under a different name, the Common Core Standards are still mediocre, at best, and continue to put American students at a significant disadvantage to their international peers," Glyn Wright, executive director of the Eagle Forum, told FoxNews.com.
A total of 46 states and Washington, DC have adopted all or part of the Common Core standard, which in most cases officially goes into effect at the start of the next academic year. The standards are designed to ensure that students from all over the nation graduate with a baseline of math and language skills. But critics say the program, proposed by the National Governors Association and the Council of Chief State School Officers in 2009, takes away local control of education. And they say lessons and textbooks sold as being "aligned with Common Core" are rife with left-wing social and political messages.
Even leaders in states that signed on are turning on the program, with lawmakers proposing to repeal participation and governors actively bashing it.
"We don't ever want to educate South Carolina children like they educate California children," South Carolina Republican Gov. Nikki Haley spoke out against Common Core at a recent Republican function. We want to educate South Carolina children on South Carolina standards, not anyone else's standards."
Florida Republican Gov. Rick Scott told state GOP officials that the new name means a different emphasis.
"Here's what we're going to ensure: These are Florida standards," Scott said. "They're not some national standards; they're going to be Florida standards. This is our state. We're not going to have the federal government telling us how to do our education system."
But many top Republicans, including Jeb Bush and Mike Huckabee, support Common Core. They say a name-change is necessary.
Huckabee, a Fox News commentator and the former governor of Arkansas, said at a recent meeting of the Council of Chief State School Officers, which helped draft the standards, that state education leaders should be urged to ditch the "Common Core" name, because it had become "toxic."
"Rebrand it, refocus it, but don't retreat," Huckabee said.
Branding expert Rob Frankel told FoxNews.com that changing the name could change perceptions about the program.
"Entities will often change a name to make it more appealing because they know that the public doesn't read beyond the headlines," Frankel said to FoxNews.com. "These programs are often given better sounding names."
"If you don't find that the public is responding well, you just change the name until it's accepted," he added.
But Wright isn't buying the program, no matter what it is called.
"Rebranding the Common Core does not change the fact that it is still a top-down, federally controlled approach to education that is untested and unproven," Wright said. "We know that Americans will not be fooled by dressing-up this failed initiative."