Naked man crashes into truck, runs in traffic, jumps on vehicles near DC airport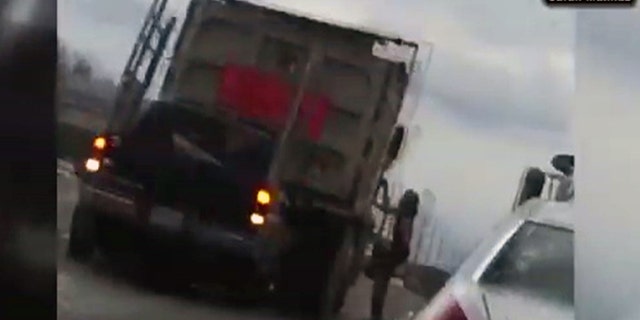 Wild video shows the scene after a naked man crashed a truck near Washington Dulles International Airport, began running in the roadway and jumping on multiple vehicles Tuesday afternoon.
Authorities said they responded to a crash report on Route 28 near Frying Pan Road at about 3:30 p.m.
Video sent to FOX 5 by a viewer shows a man appearing to have crashed a pick-up truck into the back of a dump truck. The man is then seen jumping in the bed of the pick-up truck before he starts running around on the roadway.
The video shows the man attempting to climb up into the dump truck as vehicles attempt to pull away from the scene. At one point, it appears the man jumps on to the back of a passing truck which attempts to drive away but the suspect clings to the vehicle.
Police said the man was eventually taken into custody and was being medically evaluated.