Mystery items found in search for missing Maine 2-year-old Ayla Reynolds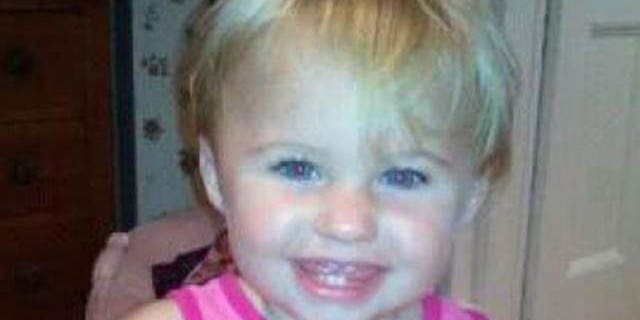 NEWYou can now listen to Fox News articles!
Maine State Police are investigating items of interest found near where a missing Maine girl was last seen.
State Police said they found the items in the Kennebec River, located one mile away from 2-year-old Ayla Reynolds' home, Fox affiliate WFXT-TV reported Friday.
Authorities would not say what exactly was discovered. According to local reports, the items were found behind the Hathaway Creative Center in Waterville. The structure is a repurposed mill building.
It has not yet been determined that the items are related to the girl's disappearance, a police spokesman told the station. They were sent to a crime lab after their discovery on Wednesday.
The child disappeared from her father's Waterville in December. Police said they found blood belonging to the girl in the basement of the home.
Ayla was 20 months old when she disappeared on the night of Dec. 16. She had been staying with her father at the time in the house where the father, Justin DiPietro, lives with his mother. Ayla's mother, Trista Reynolds, lives in Portland.
DiPietro reported Ayla missing the following day. He'd put her to bed the night before and said she wasn't there the next morning.
Blood was found in the basement where the father slept, and police confirmed that some of the blood was Ayla's.
On the night Ayla was last seen, DiPietro was in the home with his girlfriend, Courtney Roberts, and they slept with Roberts' child in the partially finished basement where the blood was found, police say. DiPietro's sister was sleeping with her young child on the main level of the one-story home, and Ayla was in a bedroom by herself on the main level.
Click for more on this story from MyFoxBoston.com
The Associated Press contributed to this report.