Mystery Chunk of Metal Crashes Into Mass. Warehouse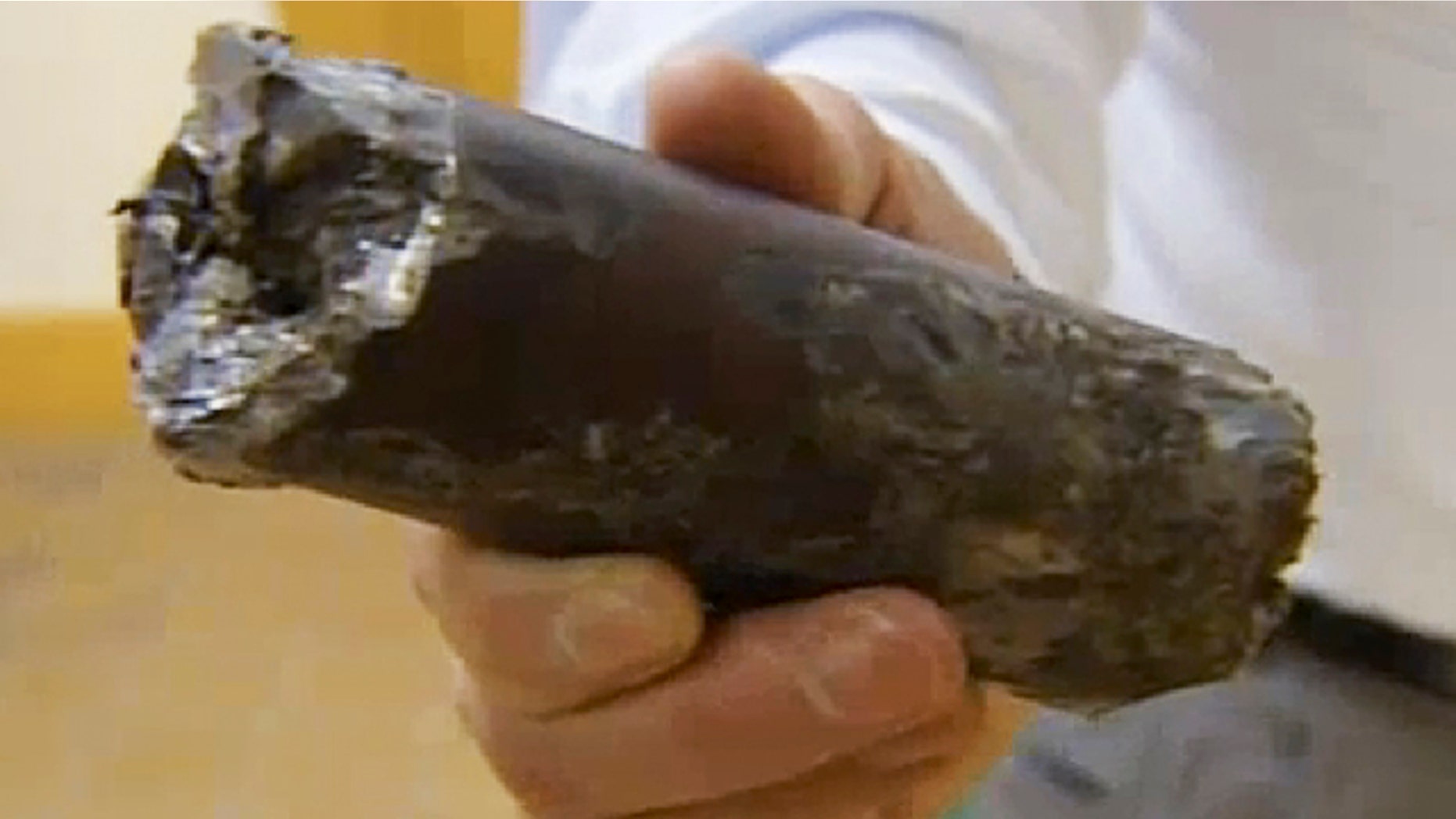 PLYMOUTH, Mass. – People in Plymouth, Mass., are asking questions after a 5-pound chunk of metal plunged through the roof  a furniture warehouse -- and punched it's way down to the building's second floor.
The debris fell through the warehouse area of Michael's Wholesale Furniture Store on Mary B. Lane, not far from the Plymouth Municipal Airport, reported MyFoxBoston.com. The Federal Aviation Authority told Fox 25 that the debris was not from a plane, however, deeping the mystery around the metal.
No one was hurt when the six-inch long, cylindrical chunk came through the roof over a storage closet Wednesday or Thursday.
Federal Aviation Administration inspectors determined that the piece of metal, broken at both ends, was not an airplane part.
Andrew McWilliams says he discovered the damage Thursday morning, but admits he's not quite sure when it occurred.
"We're thinking at least a week since someone was in that room. So we really don't know," McWilliams said.
Police are also stumped. The owner of Michael's Furniture Warehouse says someone could have been killed.
For more on the mystery metal, see MyFoxBoston.com.
Mysterious debris crashes through ceiling of Plymouth business: MyFoxBOSTON.com
The Associated Press contributed to this report.