Myrtle Beach shooting captured on Facebook Live injures 6, suspect nabbed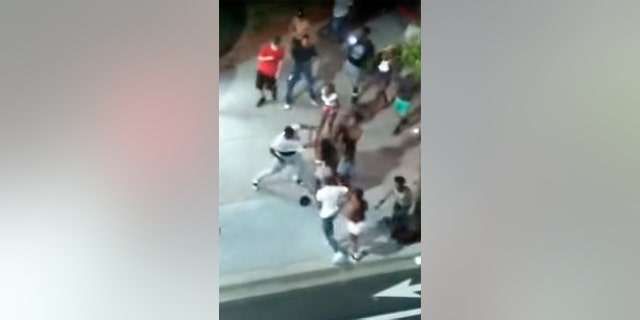 NEWYou can now listen to Fox News articles!
A gunman shot and wounded six people near the beach in Myrtle Beach, S.C., in a shooting captured live on Facebook, police said Monday.
WARNING: VIDEO IS GRAPHIC AND MAY CONTAIN PROFANITY
Myrtle Beach police Lt. Joey Crosby says the shooting was reported about 12:30 a.m. Sunday as a group of people were blocking traffic on Ocean Boulevard.
"None of the injuries in the shooting are thought to be life-threatening," Crosby told FoxNews.com.
He said a security guard who saw the shooting shot and wounded the gunman. The security officer was grazed by a bullet but was treated at the scene, the lieutenant said.
Police say a fight started and someone pulled a gun and began firing.
WOMAN ABANDONED CHILD AT KENTUCKY HOTEL, POLICE SAY
The video shows a man in a white T-shirt aiming a gun at a large crowd of people who start to run. The video recorded about 16 shots.
"Multiple people down," says the man narrating the video, shot from a balcony. "We're at 4th Avenue North. Stay away."
The gunman carjacked a vehicle but was caught a short time later. Crosby says the man's name will be released when charges are filed against him.
CALIFORNIA MACHETE ATTACK: SUSPECT YELLED RACIAL SLURS, POLICE SAY
None of the injuries in the shooting was thought to be life-threatening.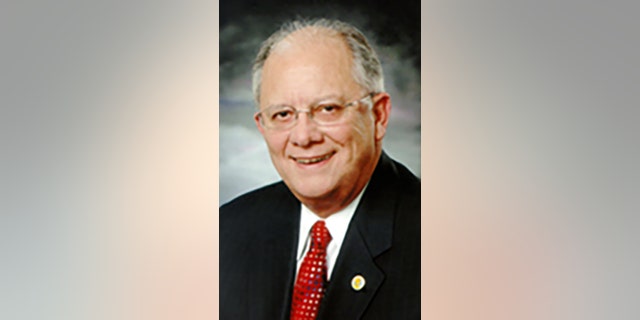 Myrtle Beach Mayor John Rhodes said shooting is damaging to the city's desired reputation as a family friendly destination, the Myrtle Beach Sun News reported.
"Social media today puts this word out quickly," Rhodes said. "It does not look good for the city of Myrtle Beach."
The paper reported the video has been seen more than 1 million times.
The Associated Press contributed to this report.