Murdered priest an unlikely ally for man accused of killing him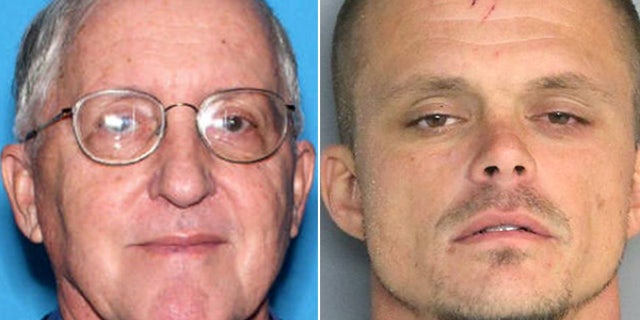 NEWYou can now listen to Fox News articles!
A murder suspect has an unlikely ally in his fight against being tried for capital murder: The man he's accused of killing.
A "Declaration of Life" document written by Rev. Rene Robert before his April 2016 murder is being cited by church officials and Steven Murray, 28, as the two sides battle to spare Murray from a possible death sentence in Georgia.
"It's not necessary. We don't need to be as violent as he was," Bishop Filipe Esteves of the Diocese of St. Augustine told WJBF.
ACCUSED KILLER ON FBI'S MOST WANTED LIST SURRENDERS AT TEXAS BORDER

A group of bishops and other clergy are set to hold a news conference Tuesday on the courthouse steps in Richmond County asking authorities to reconsider seeking the death penalty in light of the discovery of the 71-year-old Robert's "Declaration," which was signed, witnessed and notarized.
"I believe that capital punishment is not a deterrent to crime and serves on the purpose of revenge," Robert wrote in a "background" point that was published by The St. Augustine Record.
"Therefore, I hereby declare that should I die as a result of a violent crime, I request that the person or persons found guilty of homicide for my killing not be subject to or put in jeopardy of the death penalty under any circumstances, no matter how heinous their crime or how much I may have suffered."
Murray is believed to have met Robert when Murray was released from Duval County Jail on April 6. Robert, a retired priest, had a ministry specifically seeking to help those who were serving or had served time in prison.
But by April 12, Robert was reported missing, and later that night Murray became the prime suspect in the disappearance after leading police on a car chase – using Robert's car. Murray got away, but was taken into custody on April 14.
Soon after his arrest, Murray led police to a set of remains; however, due to the body's condition, officials needed dental records to positively ID Robert. The cause of death was multiple gunshot wounds. Murray told reporters that he had "mental problems and I lost control of myself and I apologize."
"I'm very sorry and, if anybody really loves Father Rene, they will forgive me, because he was a man of God and forgiveness is forgiveness," Murray said, according to The St. Augustine Record.
Esteves said he opposed the death penalty because no act would bring Robert back to life.
"You never know what is going through the heart and mind of the person doing a violent act," Esteves told WJBF. "Justice needs to be joined by mercy."