Motive still a mystery for man held in slaying of his 3 kids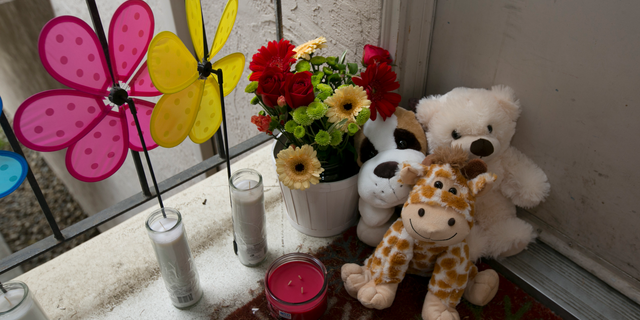 SACRAMENTO, Calif. – The father suspected of killing his three children in California has been interviewed by investigators, though they still aren't offering a motive for the slayings, authorities said Friday.
Investigators talked with Robert William Hodges, 32, after he was found near midnight Thursday parked about seven miles from the apartment where police found the three children following a domestic violence call. Police previously said Hodges was 33.
"I don't know what they gleaned from that interview. I don't know what the motive was," said West Sacramento police Sgt. Roger Kinney.
Hodges is being held for arraignment Monday on suspicion of three counts of murder in the slayings of 11-year-old Kelvin Hodges, 9-year-old Julie Hodges and Lucas Hodges, nearly eight months.
A message left at a telephone number linked to Hodges' parents was not returned. Authorities said he does not yet appear to have a lawyer.
Yolo County Chief Deputy Coroner Gina Moya said more tests are needed before authorities can say how the children died.
Hodges also is being held on suspicion of attempted murder in the assault on his wife, Mai Hodges.
"She didn't go to a hospital but what he did to her was significant enough that it did merit a charge of attempted murder from our investigators," Kinney said.
Mai Hodges' sister, Lyang Xvang, said the family was not aware of any problems between the couple.
"They love each other very much," Xvang said. "I just don't understand how he made this choice."
Mai Hodges is talking with investigators as she is able, Kinney said.
"I'm sure she's going through a rollercoaster of emotions, so we're getting what we can out of her as she's able to communicate," he said.
___
Rodriguez reported from San Francisco.