Mother of suspect in stabbing of teen left for dead says he's innocent, blames son's fiancee: report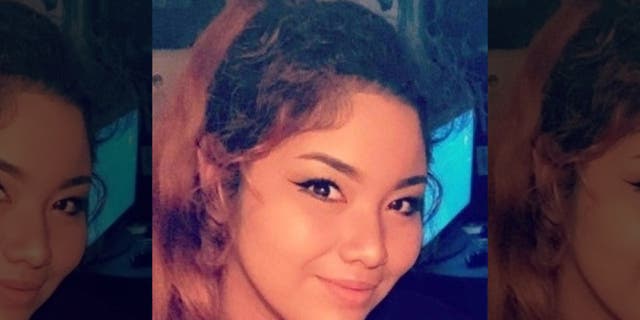 The mother of one of the suspects arrested in the brutal stabbing death of a 19-year-old woman left for dead on a rural road outside San Francisco reportedly pointed the finger at her son's fiancee Wednesday night, saying her son did nothing wrong.
Tracy Gross, whose son Daniel was arrested for the gruesome murder along with his 25-year-old fiancee Melissa Leonardo, called Leonardo the "mastermind" of the slaying, The East Bay Times reported.
"Daniel is not the guilty one in this incident. It's all Melissa," Gross said, according to the paper. "There were things said beforehand and I didn't make two and two together, until after… of who it was."
The victim, Lizette Cuesta, was found early Monday with her throat cut and multiple stab wounds. She was lying in the middle of Tesla Road in Livermore, which is outside San Francisco.
Earlier, Gross told ABC7 that Cuesta "adored" her son, but seemed to leave open the possibility her son had some responsibility for Cuesta's killing.
"I know if it wasn't for her, he wouldn't have done it," Gross told the station. "She's just as guilty as he is. And I think she's the one that did it, because of her jealously."
There was nearly a 100-yard trail of blood leading to the road when Cuesta was found. One of the men who first spotted her said he could not determine her hair color due to the amount of blood.
Cuesta was eventually airlifted to Eden Hospital where authorities said she made a "dying declaration," and ID'd two suspects in her killing. Dying declarations are ordinarily admissible testimony in court.
"I wake up with nightmares thinking of what that girl went through," a crying Gross said, according to the East Bay Times. "And I can't believe my son had anything to do with it."
Gross' son has claimed he acted in self-defense. He said Cuesta elbowed him in the ribs and was armed with a knife.
The suspect told KTVU in an exclusive jailhouse interview that he did not plan "to do this at all" and that he "snapped."