Mother of slain Utah student wants charges brought against person who loaned killer the gun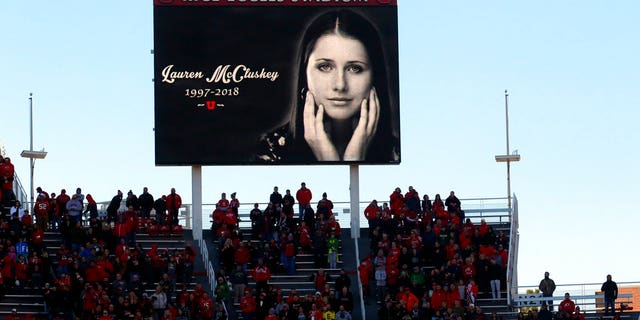 The mother of a University of Utah student who was killed last month by her ex-boyfriend – a registered sex offender who was later found dead – thinks the person who loaned the gun to the killer should be held accountable.
"The person who lent Lauren's killer the gun needs to be prosecuted," Jill McCluskey tweeted Tuesday. "It is a great responsibility to own a gun."
Her daughter, 21-year-old Lauren McCluskey, was fatally shot last month by Melvin Rowland, whom she briefly dated.
Jill McCluskey said her daughter broke off the relationship after learning Rowland had lied about "his name, his age, and his criminal history."
UNIVERSITY OF UTAH STUDENT, 21, KILLED BY EX-BOYFRIEND WAS ON PHONE WITH PARENTS BEFORE FATAL SHOOTING
Rowland was found dead from a self-inflicted gunshot wound inside an off-campus church in downtown Salt Lake City. Lauren McCluskey had reported harassment to campus police before her death, the Salt Lake Tribune reported.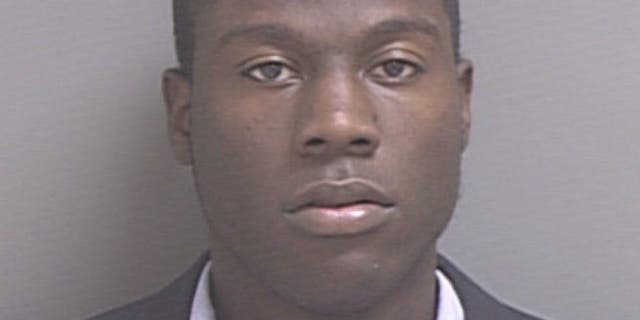 As a felon, Rowland was prohibited from owning a gun. Campus police Chief Dale Brophy said on Oct. 25 that a friend loaned Rowland the gun after Rowland said his girlfriend wanted to learn to shoot. He said the friend was not aware of Rowland's criminal history and was cooperating with investigators and not facing charges at that time.
"Just because he didn't know that this was going to happen, if you have a gun you shouldn't lend it to someone."
Bringing charges against the friend would be difficult, prosecutors said. To do so would require evidence that the friend knew Rowland was a felon and deliberately helped him commit a crime.
"It's not a crime if I give somebody a gun and they happen to be a restricted person, but I don't know it," attorney Brandon Poll told the Tribune. "If you loan a gun to somebody and they end up using it in a crime and it wasn't foreseeable, I couldn't think of any crime that I could charge you with."
But Jill McCluskey wasn't convinced.
"Just because he didn't know that this was going to happen, if you have a gun you shouldn't lend it to someone," she said.
Salt Lake County District Attorney Sim Gill said he cannot bring charges against the friend until he knows more about his state of mind when he loaned the gun to Rowland.
University of Utah spokesman Chris Nelson said nothing has changed and that the investigation is ongoing.
The Associated Press and Fox News' Lucia I. Suarez contributed to this report.