Mother not testifying in her defense, closings scheduled in case of 5-year-old's death by salt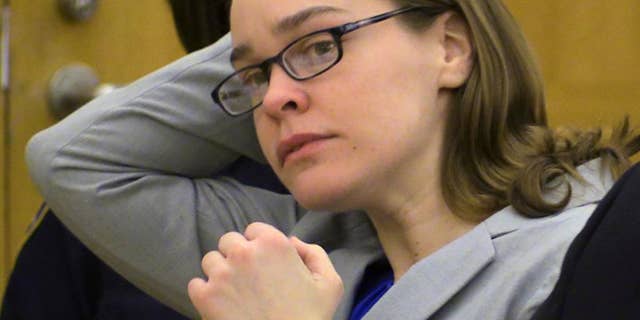 WHITE PLAINS, N.Y. – Lawyers for a young mother accused of killing her 5-year-old son by force-feeding him salt decided not to call her as a witness and will make their final argument to the jury.
Summations are scheduled Thursday in the case of Lacey Spears, 27, of Scottsville, Kentucky, who is charged with depraved murder and manslaughter in the 2014 death of Garnett-Paul Spears.
The prosecution says Spears induced brain swelling and death by feeding Garnett heavy concentrations of sodium through a stomach tube. Jurors saw a video that showed Spears taking her son into a New York hospital bathroom with a connector tube and the boy suffering afterward. But the defense brought out that some scenes had been edited out.
A feeding bag found in Spears' apartment had the equivalent of 69 McDonald's salt packets in it, a forensic toxicologist testified. The defense implied the bag could have been tampered with.
There were no defense witnesses, but Spears' lawyers extensively cross-examined several prosecution witnesses, attempting to show there could have been other causes for the boy's death.
The prosecution rested on Tuesday and the defense announced Wednesday that Spears would not testify.
Doctors testified that there was no medical explanation for the extremely high level of sodium in Garnett's body and that a child fed in an ordinary fashion would spit out that much salt. But Garnett had a feeding tube because his mother told doctors he could not keep food down otherwise. Prosecutors said Spears, who documented her son's hospital and doctor visits on social media, claimed the boy had illnesses he did not have.
A friend of Spears told the jurors that after Garnett died, Spears asked her "to go to her house and get a feeding bag in the middle of the room and throw it away and not tell anybody."
The Spearses lived in Chestnut Ridge, a suburb north of New York City, at the time of Garnett's death. Lacey Spears moved to Kentucky afterward and was living there when she was arrested.