Mother, Good Samaritan die trying to save girl from raging river in Utah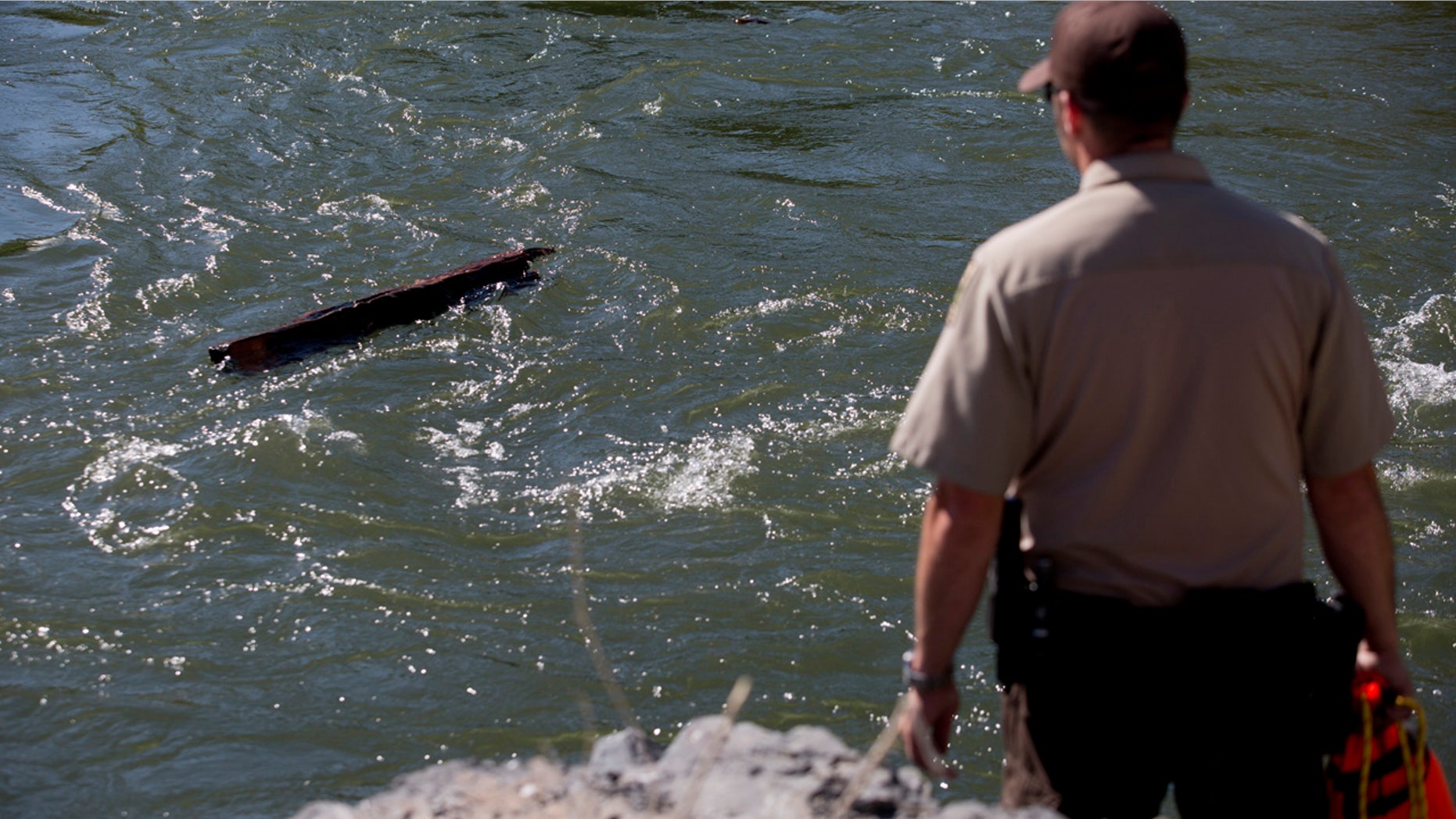 The mother of a 4-year-old girl and a good Samaritan died after trying to save the child after she fell from a rock into a cold, raging river in Utah, officials said Tuesday.
Utah County sheriff's Sgt. Spencer Cannon said London DeDios had been playing with her mother on Memorial Day near Bridal Veil Falls when she fell. Her mother, Brenda DeDios, and six other people jumped into the Provo River to try to save her.
"So many tragedies here," Cannon said. "Tragic a child went in, tragic two people went in to save that child are now passed away. Yes, it's preventable."
The body of the 4-year-old was found Tuesday near Nunn's Park in Provo, about a mile from where she fell into the river. Officials told FOX 13 Salt Lake City they found the girl's body below the water level stuck under logs. Search and rescue teams were aided when officials lowered the water level in the river earlier in the day.
The girl's mother and the bystander, Sean Thayne, were pulled unconscious from the river three miles downstream, according to FOX 13. They were both rushed to the hospital where they later died.
Cannon said the Provo River temperature was 45 degrees at the time of the tragedy and it was moving about 4 to 7 mph.
"There were at least six people who acted heroically in their effort to save London," said. "The sad reality is that those heroics would not have been necessary had there been proper planning to keep this young girl out of the water."
The deaths over the holiday weekend came amid warnings from officials around the state urging people to be careful around rivers that are high, fast and icy as warm spring temperatures melt heavy snow that fell in the Utah mountains.
Relatives told FOX 13, "Brenda was loving and caring for all and would do anything for her children. Her family will miss her greatly."
Two GoFundMe pages have been set up for London and Brenda DeDios, in addition to Sean Thayne.
Thayne's family told Fox 13 in a statement, "We would like to send our sad condolences to the other drowning victims as only we can understand their grief at this tragic loss."
Drownings are the third-most unintentional injury death in Utah for people 17 and under, according to the Utah Department of Health.
A total of 42 children drowned in the state from 2011 to 2015, and about half were 4 or younger. The most common location for the drownings are rivers, streams and lakes. while pools account for three in 10 drownings.
Many occur at family gatherings where no one is designated as the "water watcher" to prevent children from wandering off, the health department said.
Read more from FOX 13 Salt Lake City.
The Associated Press contributed to this report.