Mother, boyfriend charged in death of toddler burned in oven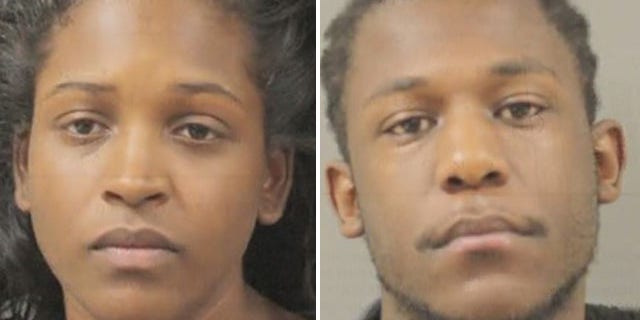 NEWYou can now listen to Fox News articles!
A Houston mother and her boyfriend have been charged with four counts of child endangerment after the woman's 19-month-old daughter was burned to death inside an oven when she and her three siblings were left home alone.
Racqual Thompson, 25, and Cornell Malone, 21, were arrested Tuesday morning and held on bonds totaling $36,000 apiece.
Fox 26 reported, citing Child Protective Services officials, that one of Thompson's children, a 3-year-old boy, admitted to putting 19-month-old J'zyra Thompson in the oven of the couple's northeast Houston apartment on the evening of Nov. 16. According to court records prosecutors filed Monday, Racqual Thompson told police she had left the children alone for about 30 minutes to pick up Malone from work.
Later that night, Thompson and Malone again left the children alone after putting them to bed to go get some pizza and visit Malone's brother. The couple was gone for about two hours.
"Mr. Malone stated that when they returned and went into the apartment, he could 'smell something burning,'" according to a probable cause affidavit.
Thompson and Malone told police they found the three other children crying and pointing to the kitchen. In the kitchen, the oven had tipped over, with the oven's door face down on the floor, with J'zyra apparently inside, according to the affidavit.
Malone "stated he uprighted the 'range' and the next thing he noticed was J'zyra was lying on the floor. He stated that she was obviously burned and deceased," according to the affidavit. The oven had apparently been turned on "all the way."
The three other children who were living in the apartment — two 3-year-old siblings and a 5-year-old — have been taken into CPS custody, with the agency saying it was concerned the children were often left home alone and without adult supervision.
Police said Malone is not J'zyra's father. According to court records, Thompson is currently 8½ months pregnant. Both are set to make their initial court appearance before a trial judge on Monday.
The Associated Press contributed to this report.